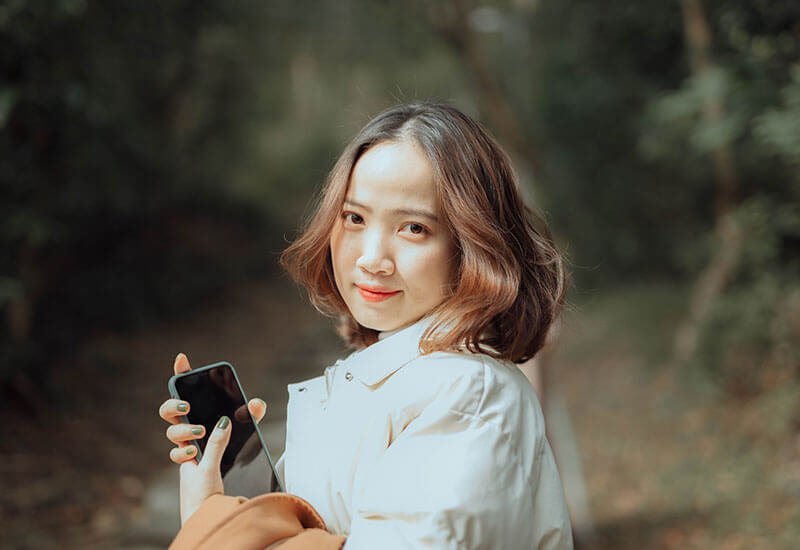 Brands love this app. Entrepreneurs also utilize it to enhance their engagement online. It's also an extremely popular platform for artists.
TikTok, a social media app, has skyrocketed in popularity in the last couple of years. Originally named Musical.ly, the app allows users to share minute-long videos on any topic, from lip syncing to dancing, cooking, and beauty tips.
However, one such category on TikTok that has received quite a bit of attention is photography. You can even say that this social media app is teaching millennials and gen z-ers, the platform's target demographic, a lot about the craft.
The hashtag 'photography' has over one billion views on the app. But what makes this platform so unique when teaching teens and tweens how to improve their photo taking skills?
How Kids Are Learning Photography with TikTok
This App Promotes Creativity
Unlike other platforms that have been around for years now, TikTok allows users to create 'bite-sized' content. They can just press record on their cellphones and create. There are no limits or harsh expectations. The app has even been compared to the retired platform Vine, another short form media app.
Users only have sixty seconds to record; therefore, they must make use out of the time they have. Not to mention, the app isn't over saturated with ads and marketing, allowing creators to focus on simply having fun. Another great feature on the platform is the 'duet' feature. Young photographers can easily credit another artist when their work or techniques inspire them to try something new. The platform is also excellent for showcasing budget-friendly and accessible forms of photography — such as iPhone photography.
The App Can Help You Boost Your Engagement and Build a Better Web Presence
The app can also help budding photographers grow their brands. Instead of pushing content created by already successful creators, the algorithm pushes videos regardless of the creator's popularity online, making it an encouraging way to share your work.
It Encourages Teens to Get Out of Their Comfort Zone
Like with any art form, photography requires an artist to step out of their comfort zone. Many videos on this platform feature creators asking strangers to take their portrait in public, forcing them to utilize their space, whether they're in a craft store, bakery, or street corner.
TikTok Makes Learning Photography Fun and Manageable
While long form videos on YouTube may discuss photography theory and techniques in depth, this app delivers information quickly and leads the user through an easy and digestible tutorial. Longer videos covering composition, and editing can get overwhelming for the new photographer. However, a sped-up tutorial can spark creativity.
Photography is More Important Now Than Ever
From capturing vacation photos to a standard day-in-the life selfie, this generation is being photographed more than ever, thanks to the instant and convenient nature of smartphones. But you don't have to be a pro to take better photographs. Thankfully, technology and apps like TikTok allow you to learn more about photography, even if you're just starting out in your teen years.