Buy Instagram shares for posts and reels
Boosting Instagram posts better than Instagram Ads for a much smaller cost.
Frequently Bought Together with
Shares
Auto Likes
Appear On the Explore Pages
Comments
Hand Written Real Comments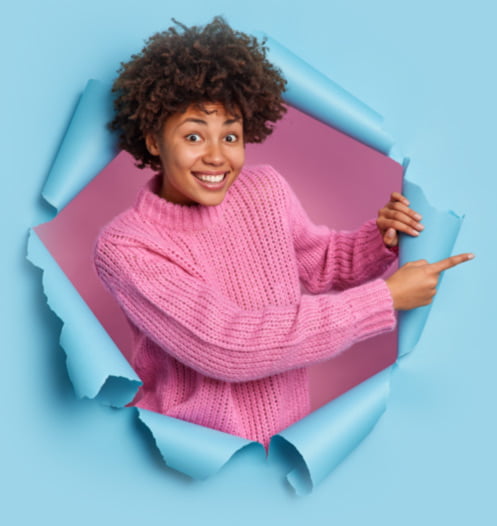 Easy & Stress Free All-in-One Packages
Drip-fed Delivery
Drip-fed services to assure realistic & natural-looking engagement on all services
Fully Undetectable
Instagram will not detect that you are using GOSO & you will be fully anonymous
No Password Needed
Our Insta services do not require your Instagram password. All we need is your username.
Algorithm Updates
With every Instagram update, we work around the clock to ensure that your posts go viral.
2 Posts A Day
All of our IG services include 2 posts a day, which will reset at 12am CET daily.
Triggers Impressions
For every like we provide, it will trigger genuine like impressions that will help with going viral.
Fast Post Detection
We detect your latest post automatically within seconds from posting on Instagram.
User Control Panel
You can log in & manage your active subscriptions. You can pause, change usernames & see your post history.
Regular Updates
We are always keeping our customers up-to-date via email & notifications
Why Use Instagram Growth Services?
Grow Your Account 10x Faster
Surpass Your Competition
Earn Money From Instagram
Reach All of Your Followers
Rank On Hashtags & Explore Pages
Cheaper & Better than Insta Ads
Engage With Your Audience
Watch Your Insights Grow
Save Hours of Your Time
Why buy Instagram shares packages?
Are you ready to take your Instagram game to the next level? With the power of buying Instagram post shares, you can achieve just that! This powerful strategy will supercharge your posts and make them more visible and reachable to a wider Instagram audience. And when your post is in front of more eyes, it will give the impression that it's valuable and worth sharing, which will improve your credibility and reputation on the Instagram.
But that's not all, folks! Buying IG shares can also drive traffic to your profile, leading to an increase in followers and engagement on Instagram. And as you know, the more followers and engagement you have, the more successful you will be on Instagram.
So, if you're looking for a trusted and reliable provider, look no further than goso.io! They have a team of experts who are dedicated to delivering high-quality shares using safe and secure methods. And if you need any assistance, our friendly support team is always ready to help.
Don't wait any longer! Invest in your Instagram success today with goso.io's amazing services. Get ready to experience a surge in popularity, improved credibility, and a boost in traffic to your Instagram profile. Take your Instagram game to the next level and watch your success soar when you buy IG shares.
We are sorry if you have fake followers. This could affect the effectiveness of your Instagram post booster package. Fake followers are very inactive so we might need to customize your package manually. Please click here to get in touch and we will get back to you with the best package. I Wanna Grow
Award Winning Instagram Services
GOSO was founded in 2017 & Trusted by Celebrities, Companies & Agencies
We detect your Latest Upload
We Drip-feed Your Services
Sit Back & Watch your Post receive natural engagement
Chance of appearing on the Hashtags & Explore pages*
* You will receive a higher chance of increased natural engagement & appearing on the explore page, if you post researched hashtags and post text with an interesting photo.
Why should I choose Goso.io?
Get ready to level up your Instagram growth game! At Goso.io, organic growth is our superpower, and we've got over 20,000 satisfied clients who have skyrocketed their business or personal Instagram followers. Still not convinced? Just take a look at our rave ratings and reviews!
We don't believe in subpar Instagram services here at Goso.io. That's why we only offer the best of the best – reliable and IG high-quality likes from top-notch accounts. And the best part? You can buy our services for all your Instagram posts. That's right, you can increase your entire Instagram account with Goso.io's unbeatable services! So why settle for anything less? Get ready to experience the power of organic growth on IG like never before with Goso.io!
What are the benefits of buying Instagram shares?
Ready to skyrocket your Instagram visibility? Say goodbye to low-profile visibility and hello to a new world of organic IG growth! With the power of buying shares, you'll be putting yourself in front of users who are most likely to genuinely follow you, thanks to Instagram's algorithm.
Forget about the risk associated with buying followers or even a new page with a large following built-in. When you buy shares, your IG visibility is more organic and less risky for your account. And with Goso.io by your side, you can be confident that your Instagram profile is safe from being demoted in the algorithm.
So, why wait? It's time to supercharge your social media marketing strategy with Goso.io! All you have to do is post, and we will take care of the rest. Plus, they we other services such as Instagram follower growth and views for your Instagram posts. Get ready to experience the power of organic growth with Goso.io!
Is Buying Instagram Post Shares Safe?
At Goso.io, the safety and confidentiality of your Insta account is of utmost importance. That's why we take multiple measures to protect your account and ensure that it remains undetected by Instagram. You can rest assured that we won't ask for your login credentials or password, and they will never violate Instagram's terms of service.
Their Instagram Shares service has been trusted and loved by thousands of clients all over the world, and they encourage you to keep ordering more. With Goso.io, you can be confident that your account is in safe hands, and you can focus on growing your presence on Instagram. So why settle for anything less? Choose Goso.io for a safe and secure way to boost your Instagram visibility and reach.
Can You See Who Shares Your Posts on Instagram?
Yes, you can see who has shared your posts on Instagram. When someone shares your post, it will appear on their profile as a re-post and you will receive a notification in your activity feed. You can also see the number of shares on your post by tapping the IG Share button and viewing the list of users who have shared it.
It's important to note that not all users may choose to share your Insta posts publicly, so some Insta shares may not be visible to you. Additionally, some users may also choose to share your post on Instagram as a direct message to their followers, which is not visible to you.
Overall, while you can see some of the users who have shared your posts on Instagram, it's not a comprehensive list of everyone who has shared your content.
How to Share a Photo on Instagram?
To share a photo on Instagram, start by opening the app on your device and tapping the "Plus" icon in the bottom center of the screen to create a new post. Select the photo you want to share from your camera roll or take a new photo using the Instagram in-app camera. You can then apply filters and edits to your photo as desired, and add an IG caption, location, and hashtags to your post. When you're ready to share, simply tap the Instagram "Share" button in the bottom right corner. Your post will now be visible to your followers and the wider Instagram community. It's important to only share photos that you have taken or have the rights to share and not to share copyrighted or inappropriate content, as this goes against Instagram's terms of service and can result in penalties or a ban.
How to Make Instagram Posts Shareable?
To make your Instagram posts shareable, you need to ensure that your account is set to public. By default, only your followers can see your posts, but by switching to a public account, anyone on Instagram can see and share your posts. To change your account settings, go to your profile, tap the three lines in the top right corner, and select "Settings." Then, select "Privacy" and toggle on the "Private Account" option to make your account public.
Once your account is set to public, anyone who views your posts can share them by re-posting them on their own account. To share a post, they simply need to tap the "Share" button under the post and select the share option they prefer, such as re-posting to their own profile or sharing as a direct message to their followers.
By making your Instagram posts shareable, you increase their visibility and reach, potentially attracting new followers and engagement. Just remember to always post high-quality and appropriate content to maintain a positive image on the platform.
Where is The IG Share Button?
The share button on Instagram is located under each post. To find it, simply view a post on the platform and look for a button with three dots in the bottom right corner. Tapping this button will bring up a menu with several options, including "Share." Selecting "Share" will allow you to share the post with your followers or with a specific group of people through a direct message. Additionally, you can also share the post on other social media platforms or copy the link to the post to share elsewhere. The share button makes it easy to spread content and increase its visibility on the platform.
What Are Instagram Shares?
Instagram shares refer to the action of re-posting someone else's post on your own Instagram account. When you share a post, it appears on your profile and can be seen by your followers. Sharing a post is a way to spread content and increase its visibility on the platform. By sharing a post, you're essentially endorsing the content and bringing it to the attention of your followers.
Instagram shares can help increase the reach and visibility of a post, potentially attracting new followers and engagement. Additionally, sharing a post can also help build relationships and foster community on the platform by showing support for other users and their content.
To share a post on Instagram, simply tap the "Share" button located under the post and select the share option you prefer, such as re-posting to your own profile or sharing as a direct message to your followers. Sharing is a simple and effective way to spread content and increase its impact on the platform.
Do you know about our other Instagram Growth Services?
Companies that we have worked with & trust GOSO
Confused About Our Packages?
Log into GOSO and send a support ticket, our support team will check your account and ensure you have selected the correct service
Instagram Service Information
Date Updated: 03/23/2023
Software Version: 1.1
Average Rating: 4.9 with 153 Votes
Reviewer: Instagram
Reviewer Rating: 4.9
Date: 2/27/2023