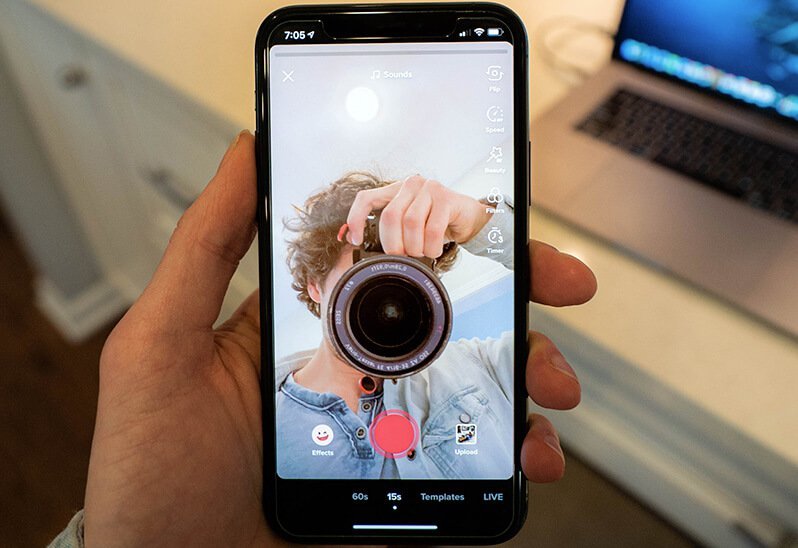 TikTok is the new social media platform in town. And if App Annie's 2019 list of the most downloaded apps is anything to go by, TikTok was ranked number four, just behind Messenger, Facebook, and WhatsApp. Like many other brands, you may wonder how you can capitalize on this opportunity to create more awareness and grow your brand.
You may have already had stories of massive brand success on TikTok. But how can you create a successful marketing strategy on TikTok? In this article, we answer that question. We'll show you ways of creating a successful TikTok marketing strategy for your business.
Before we move into TikTok marketing tactics, let's first start with the basics, getting your TikTok account ready.
How to Create a Successful TikTok Marketing Strategy
1. Set up a TikTok Business Account
TikTok has dedicated business accounts suited for creators and brands. You can set it up for free, opening a pathway to growing your business to the next level through the different tools available. For instance, TikTok business account owners can view real-time metrics on content performance, access insights on their followers, and bolster their identity by adding more information on their bio. To open your business account, check out this TikTok guide.
2. Create a TikTok Ad Account
With a TikTok business account, you can be able to add links and contact information. Signing up for a TikTok Ad account will now enable you to advertise on the platform. It's easy, head over to tiktok.com/business, and follow the instructions. Now that we've got the basics out of the way, it's time to go for the jugular, how to market on TikTok. Each social media platform has its unique style of marketing. Marketing on Twitter is different from Facebook. This is because these platforms have different characteristics and features. The same case applies to TikTok. TikTok has a unique way of doing things. So, the first thing you'll need to know to be successful in TikTok marketing is how it works.
3. Learn How TikTok Works
Before you start thinking about marketing on TikTok, understand how it works. Know how to keep up with the latest trends on the platform, what works and what doesn't, and different TikTok features. Additionally, get to know how the TikTok algorithm works because that's crucial on the marketing front. TikTok also has some courses for business users that you should go through.
4. Have a Clear Vision of the Target Audience
Precise targeting is what could define if a marketing strategy is successful or not. For better chances of creating a victorious marketing campaign, you have to understand the target audience. Learn more information about them as much as you can. This will help you and your team in marketing and creating marketing content since you'll understand the types of content that drives engagement among the target audience.
5. Benchmark from Competitors
Are your competitors on TikTok? If so, try and learn from them the successful approaches that have worked for them. In a competitive analysis, the S.W.O.T framework is your armor. Understand their strengths, weaknesses, opportunities, and threats. You can also benchmark from TikTok creatives in your industry or niche.
6. Have Clear Goals that Align with Business Objectives
What are your business objectives? The TikTok campaign should align with business objectives. Your main purpose in creating a TikTok marketing campaign could be to create more awareness, expand your reach, or increase engagement to build strong customer relationships.
The S.M.A.R.T framework always works when setting goals. Your goals should be specific, measurable, attainable, relevant, and timely.
7.  Experiment with Different TikTok Marketing Strategies
It's highly unlikely that you will be able to create a successful marketing strategy straight off the gate. To increase chances of success, experiment with different marketing tactics and see what works for your brand; there is no one-size-fits-all strategy in social media marketing. Learn in motion by taking action. Experimentation will help you as a brand discover what is highly viable.