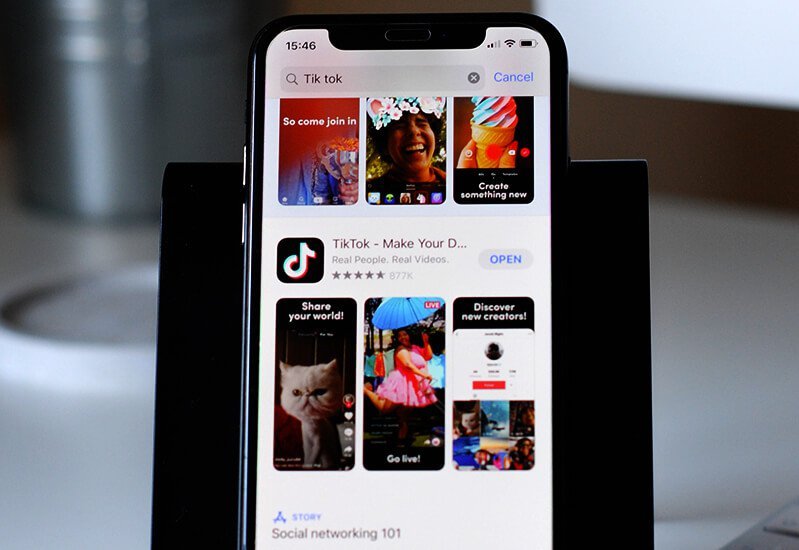 Let's be honest: Growing your following on Instagram isn't as easy as it used to be. Years ago, all you needed to do was post some pictures, follow other accounts and you would wake up to a slew of new followers. However, thanks to the new algorithm on Instagram, having your content seen, let alone increasing your follower count, isn't easy. In fact, it can seem hopeless at times.
But even if it feels like all hope is lost, know there is a way to grow your Instagram audience by simply creating new content. TikTok is one of the social media channels to boost your following on other platforms, especially Instagram.
So, if you're still wondering how to get Instagram followers from TikTok, you've come to the right place.
How to Get Instagram Followers from TikTok:
Get Connected
One of the easiest ways to promote yourself is via cross-channel marketing. All you need to do is set up your TikTok profile properly. Head over to your bio and hit "Edit," add your Instagram handle and save. That's it. You should then see the Instagram icon in your profile. You can then add a line of text telling viewers to check out your Instagram as well. It's that easy and one of the fastest ways to get Instagram followers from TikTok.
Be a Tease
Once you update your profile, the next step is to make people who follow you want to know more. Create content that entertains and educates. You can also create content that viewers will need to slide into your Instagram to see the second part. Make it seem like they can't miss out on cliffhanger content, which they will only find on your Instagram. You can also flip the switch and only post the second half of your content on TikTok. This means to really see what's happening, Tik Tok followers will still need to check out your Instagram. Piquing interest is another effective way to get Instagram followers from TikTok.
Focus on Branding
Every age demographic has its chosen platform, however, the days of TikTok only being for people 18 and younger are over. Now, you have people as old as 70 creating content. That means you have more opportunity to reach more people, if you brand yourself correctly.
To make finding you super easy on Instagram, make sure you're using the same name and profile picture. Also make sure that your content makes sense and doesn't go too far off course. Branding yourself means building an identity that people will automatically know that it's you. To get Instagram followers from TikTok, you need to think like your audience.
Wrapping Things Up
In a perfect world, everyone who lands on your TikTok will want to follow you on Instagram as well. And while most people do hit the follow button, especially if they love your content, not everyone will. And you know what? That's okay too. Just continue to be authentic and your follower count will follow suit.