Are you looking to enhance your Instagram engagement and get more exposure for your posts? Look no further! With Goso.io, you can buy Instagram saves to elevate your content and take your social media game to the next level.
Boosting Instagram posts better than Instagram Ads for a much smaller cost.
Drip-fed Delivery
Drip-fed services to assure realistic & natural-looking engagement on all services
Fully Undetectable
Instagram will not detect that you are using GOSO & you will be fully anonymous
No Password Needed
Our Insta services do not require your Instagram password. All we need is your username.
Algorithm Updates
With every Instagram update, we work around the clock to ensure that your posts go viral.
2/3/4 Threads A Day
All of our IG services include 2 posts a day, which will reset at 12am CET daily.
Triggers Impressions
For every like we provide, it will trigger genuine like impressions that will help with going viral.
Fast Thread Detection
We detect your latest post automatically within seconds from posting on Instagram.
User Control Panel
You can log in & manage your active subscriptions. You can pause, change usernames & see your post history.
Regular Updates
We are always keeping our customers up-to-date via email & notifications
Easy & Stress Free All-in-One Packages
What Are Instagram Saves?
Instagram saves are a powerful engagement metric that can greatly impact your content's visibility. When users save your posts, it shows that your content is valuable and worth revisiting. These saved posts are stored in users' "Saved" collections, making it easier for them to refer back to your content.
The Importance of Instagram Saves
When your posts accumulate more saves, Instagram's algorithm takes notice. This can lead to higher visibility on users' feeds, the Explore page, and even in hashtag searches. In simple terms, more saves equals more visibility, which translates to increased reach and potential followers.
How Does It Work?
Buying Instagram post saves from Goso.io is a straightforward process that can yield incredible results. Here's how it works:
Select Your Package:

Choose from our range of affordable packages tailored to your needs. Whether you're a small business, an influencer, or an individual looking to grow your online presence, we have the perfect package for you.

Provide Post URL:

Once you've chosen your package, simply provide us with the URLs of the posts you want to boost. We'll ensure that the saves are evenly distributed across your selected posts for natural-looking engagement.

Sit Back and Relax:

After you've provided the necessary information, our team will take care of the rest. Watch as your posts gain more saves and your engagement skyrockets.
Why Choose Goso.io?
Real and High-Quality Saves:

We provide genuine Instagram post saves from real users. This means you're not just getting a number on your post; you're getting real people who appreciate and value your content.

Instant Delivery:

We understand the importance of timely results. Once you've made your purchase, you'll start seeing the saves on your posts in no time.
3. Secure and Confidential: Your privacy matters to us. We ensure that your information is kept secure and confidential throughout the process.
4. Customizable Packages: Our packages are designed to cater to various needs and budgets. Whether you want to boost a single post or several, we have options that suit your requirements.
Buy Instagram Post Saves Today and Reap the Benefits!
Don't miss out on the opportunity to increase your Instagram engagement and reach a wider audience. Buy Instagram saves from Goso.io and enjoys the following benefits:
Enhanced Visibility: Your posts will be more likely to appear on users' feeds and Explore pages, increasing your chances of gaining new followers.

Credibility Boost: Higher engagement signals credibility to your audience and potential collaborators. More saves indicate that your content is valuable and resonates with your target audience.

Improved Algorithm Ranking: Instagram's algorithm takes into account various engagement metrics, including saves. By boosting your saves count, you improve your chances of showing up on users' feeds.

Time-Saving: Instead of waiting for organic saves to accumulate, buying saves gives you an instant boost without any effort on your part.
Ready to Get Started?
Taking your Instagram game to the next level has never been easier. Simply choose your desired package, provide us with your post URLs, and watch as your engagement flourishes. Remember, the more saves you have, the more your content will be seen and appreciated.
Invest in your Instagram success today. Buy Instagram saves from Goso.io and unlocks the full potential of your content!
Why buy Instagram saves packages?
Buy Instagram Saves and get your posts growing 10 times faster! The missing piece to your success on Instagram could be fixed with IG saves.
You can save posts from other users, as you can probably guess by its name. One of your followers might like a post and want to see it again later. You can save a post individually or add it to a collection and because of this, the saves feature is a great tool to increase your engagement and make you famous on Instagram. 
Are none of your followers saving your posts? Then no worries, Goso.io allows you to buy Instagram post saves.
Instagram sees that content is worth twice as much when people save Instagram posts. It is therefore of high importance that you are getting saves on your content or Instagram will see your posts as boring because nobody wants to see it again. Instagram saves go beyond boosting your profile but also your confidence. So if you want to finally get your Instagram posts saved and hit the explore pages, buy Instagram saves today.
We are sorry if you have fake followers. This could affect the effectiveness of your Instagram post booster package. Fake followers are very inactive so we might need to customize your package manually. Please click here to get in touch and we will get back to you with the best package. I Wanna Grow
Award Winning Instagram Services
GOSO was founded in 2017 & Trusted by Celebrities, Companies & Agencies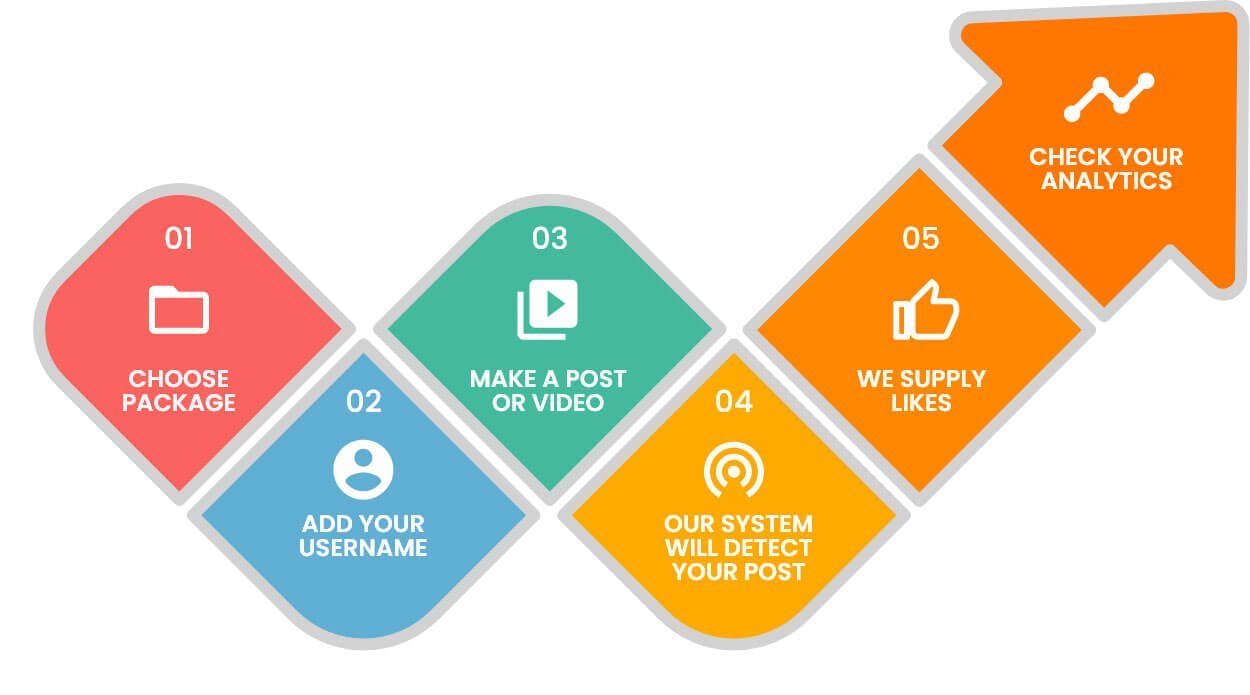 WHY SHOULD I CHOOSE GOSO.IO?
Our speciality is Instagram marketing. We have more than 20k clients who have used our services to increase their Instagram followers or business. We are confident that you will be 100% satisfied. Check out our reviews and ratings to see why we are the best. Goso.io does not offer substandard Instagram views, comments or likes. We offer only reliable, high-quality likes and views from high-quality accounts. Our best option? Get Instagram services to all your Instagram photos. You can purchase Goso services to your entire account.
WHAT ARE THE BENEFITS OF BUYING INSTAGRAM SAVES?
Instagram can only show you how many saves you have made for a particular post if you have a business or creator account. We recommend that you switch your Instagram account from personal and make it business. You won't find out who saved your posts. Saves are an important marketing tool you can use to grow your Instagram influence. You can buy saves from us if you don't know whether you have received saves before (due to having an account personal) or if you just don't get any IG saves yourself. This will help you boost your popularity and reach every time you post. That's why it's smart to buy IG saves from us because other people won't be able to see how many you have.
It doesn't matter if you save a lot or not for your followers. Why are saves important if you can only see them on Instagram? The short answer is that Instagram's algorithm will be positively affected by the saved photos. The algorithm works like artificial intelligence. It calculates your engagement rate, and decides whether to promote it. Instagram is constantly looking for popular and entertaining content to keep its users happy. Instagram saves are a great way to increase engagement and visibility for your posts. This also increases the chances of your posts being included on the Explore page.
IS BUYING INSTAGRAM POST SAVES SAFE?
Yes, it is safe. Multiple measures are taken to protect your account and keep it confidential. We won't ask you for your login credentials or password and we will never violate Instagram's terms. Our Instagram Saves service is loved by thousands of clients all over the globe. We encourage you to keep ordering more!
HOW FAST DO THE SAVES ARRIVE?
In most cases, we can start to send the Instagram engagement services in a matter of minutes. It may take longer depending on how many orders we have to fulfil. To ensure you get the best Instagram boost, we are always expanding our technical and human capabilities. Welcome to the Internet Age!
WHAT COUNTRIES DO THE IG SAVES PACKAGES COME FROM?
Our IG Saves accounts come mainly from North America, Main countries in Europe and AU/ NZ. We have over 2 million accounts in our pools so we have a daily Instagram Post Save limit of 10 million saves a day. This is what makes Goso Instagram Saves so much more powerful than other Instagram Saves services.
CAN PEOPLE SEE YOUR SAVED POSTS ON INSTAGRAM?
No one can see your Instagram post saves and this is another great reason to buy IG Saves. This is why buying Instagram saves for your post from real people is one of the most valuable and private IG promoting tools.
If a social media algorithm favours posts that are related to your business, your profile will appear at the top of News Feeds or Explore Pages. You can increase your reach on the platform and get more leads by buying saves.
CAN YOU SEE WHO SAVED YOUR POST ON INSTAGRAM?
There is no way to see which accounts have saved your Instagram post. You can see who liked your posts on Instagram, but not saves.
DOES INSTAGRAM NOTIFY WHEN YOU SAVE A POST?
Instagram doesn't send notifications to users if they save their posts. So continue saving your crushes posts.
If the person who saved your post has a creator or business account, they will be able see the number people who saved it, but not the specific users.
Instagram will not notify users if they DM a feed post to another person, but they will be notified if someone likes or comments. You can also share their story to your feed.
Frequently Bought Together with
Saves
Auto Likes
Appear On the Explore Pages
Comments
Hand Written Real Comments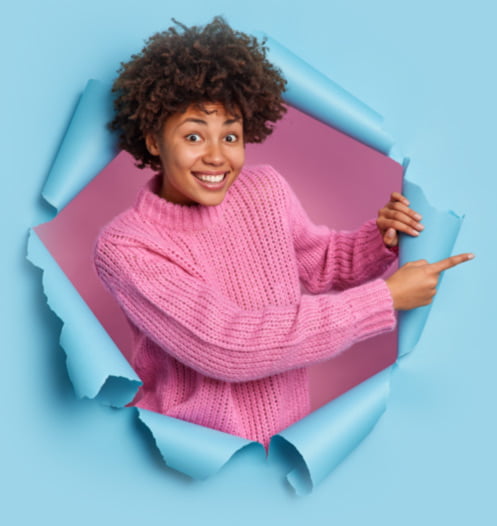 Do you know about our other Instagram Growth Services?
Companies that we have worked with & trust GOSO
Confused About Our Packages?
Log into GOSO and send a support ticket, our support team will check your account and ensure you have selected the correct service
Instagram Service Information
Date Updated: 09/22/2023
Software Version: 1.05
Average Rating: 4.5 with 34 Votes
Reviewer: Instagram
Reviewer Rating: 4.6
Date: 10/09/2023