Best Instagram Comments for Reels & Posts
Instagram Custom Comments From Active & Real Accounts
Gain Organic Relative Comments for your Instagram Posts, Reels and Videos. All you need to do is post on Instagram and we will create relative customized comments for your upload. They will look so realistic, it will blow your mind.
Why Buy Instagram Comments for Posts?
Instagram auto likes are great, but Instagram comments are what really make the Instagram market a success. It takes far more effort from the viewer to create and type a comment than to tap a "heart" icon. This is what the Instagram algorithm 2023 knows, and it ranks posts with more comments higher. The same applies to Instagram views and Instagram reels views.
Why Instagram Comments are the Hidden Gem of Engagement
You've probably heard it before: engagement is king. But when it comes to Instagram, not all engagement is created equal. Likes are nice, but Instagram comments are where the real magic happens. Comments add depth and credibility to your posts. Plus, the Instagram algorithm loves them. Goso.io helps you get comments for Instagram that are both meaningful and algorithm-friendly.
How to Get Comments for Instagram the Smart Way
Getting organic comments can be a slow process. Let's accelerate it! Whether you're a business owner, an aspiring influencer, or someone who just loves to share their passion online, Goso.io makes it easy to get comments for Instagram. You don't need to plead with your audience to engage anymore—leave that to us.
Features of Goso.io's Instagram Custom Comments
We read your posts and provide Instagram comments that resonate with your message. No generic or irrelevant comments here!
From Real & Active Accounts
Say goodbye to sketchy bot-generated comments. With Goso.io, you buy IG comments that come from real, active Instagram users.
Timely & Consistent Engagement
Our comments roll in just when you need them, making your posts look consistently popular and engaging.
Why Buy IG Comments from Goso.io?
Algorithm Boost: Instagram comments help your posts surface to more people, increasing your overall reach.

Authenticity: Our comments come from real accounts, ensuring that they align with your target audience and niche.

Ease of Use: Simply pick your package, give us the post details, and watch the Instagram comments pour in.
Simple Steps to Start the Comments Flowing
Choose Your Package:

We offer several options to fit various needs and budgets for those looking to get comments for Instagram.

Provide Post Details:

Just let us know which posts you'd like to boost with Instagram comments. No password required.

See the Magic Happen:

Watch your engagement soar as the Instagram comments roll in, boosting not just your post but your entire account!
Ready to Boost Your Instagram Engagement?
Don't settle for lackluster engagement rates. Choose Goso.io for Instagram custom comments from real, active accounts, and see your interaction soar. Your Instagram deserves it!
Get Started Now
Embrace the easy and smart way to elevate your Instagram game. With Goso.io, getting quality Instagram comments is just a click away. Why wait? Buy IG comments from us and witness your Instagram transform into an engagement magnet!
Choose Your Package
Make Goso.io your go-to source for all your Instagram comments needs. After all, your Instagram account isn't just another profile—it's your digital footprint. Make it count!
Why Businesses and Influencers use Goso.io Instagram comments
Businesses and influencers use paid Instagram comments to increase their visibility. In most cases, the more comments that they buy, the more likes and comments for Instagram they will get, it's that simple. These accounts have access to an algorithm loophole that will continue to reward them with better and more ranked posts hitting the explore page.
There's more to Instagram comments than just that. You can't depend on them to carry your whole Instagram brand. Engaging content is still important. You also need to interact with your Insta followers and attract new audiences. Instagram is highly competitive, but it's not hard to see why. An Instagram comments service can be a great way for you to gain an advantage over others and boost your credibility.
It all comes down to visibility. It doesn't matter what you do or how good your posts are. You can get more followers if you find ways to get comments (organic and paid) on your posts.
Easy & Stress Free All-in-One Packages
We detect your Latest Upload
We look at your upload & write a relavent comment to match your upload
Sit Back & Watch your Upload receive natural engagement
Chance of appearing on the Hashtags & Explore pages*
GOSO.IO REAL CUSTOM COMMENTS
WHAT ARE REAL CUSTOM COMMENTS?
Your audience will give you the best feedback possible by commenting on your Instagram Posts. People notice that there are many Instagram Comments. This attracts their attention and encourages them to leave comments.
Sometimes, you don't want more engagement (Instagram Views, Instagram Auto Likes) for your Instagram posts. You want comments that are specific to the photo/video. Here are some reasons to buy custom comments for your posts. Many Instagrammers purchase custom Instagram comments to enhance the authenticity and appeal of their posts.
– Every Instagram comment is specifically written for each post so all you need to do is post and get real specific comments straight to your post.
– There is no need to worry about delivery. Every comment comes from an Instagram account that is unique and authentic. This means that each comment will be unique.
– More real-looking Instagram comments under your posts will help to increase your account organically and get more traffic to your Instagram photos.
There are many reasons to buy Custom Instagram Comments for your posts. If there is a lot of interaction and comments, people are more likely to engage with your content. This is why these are the best comments for Instagram in the world.
WHAT ARE HANDWRITTEN COMMENTS?
Goso Customer Comments are by far the best comments for Instagram in the World. Every Instagram comment is specifically written for each post so all you need to do is post and get real specific comments straight to your post.
WHAT IS THE DIFFERENCE BETWEEN REAL AND BOT COMMENTS?
We only use real Instagram accounts for our comments as these are the only accounts that Instagram will rank a comment from. This is why it is pointless to buy comments that are from Instagram bot comments accounts. These will only cause Instagram to not rank your posts and after a certain time using the bot comments, you will see all of your engagement go down.
So the difference is huge and you will waste a lot of money buying bot services.
HOW FAST TO THE COMMENTS ARRIVE?
In most cases, we can post comments to your Instagram within minutes. Depending on the number of orders we need to fulfill, it may take longer. We are constantly expanding our technical and human resources to make sure you receive the fastest service possible. Welcome to the "internet age!"
CAN REAL CUSTOM COMMENTS GET MY ACCOUNT BANNED?
We can assure you, that this is not possible with Goso.io. You are not breaking any laws! As we said before, purchasing comments is not different from any other form of paid marketing or advertising. Millions of influencers and businesses already use paid commenting services. We are happy to inform you that, in all our years of providing this service, there has not been a single complaint against any of our clients. Not even one being banned. Your transaction will remain private because we keep all your payment and order information on secure servers. If you try them out you will see they are the best comments on Instagram.
IS BUYING INSTAGRAM COMMENTS SAFE?
Instagram's algorithm punishes people who buy poor-quality likes and views. Comments don't have this problem, provided you buy them from a legitimate source. Our team includes experienced marketing professionals who have spent years developing effective and safe comment strategies. Our service is 100% risk-free
WILL BUYING COMMENTS GAIN ME MORE FOLLOWERS AND LIKES?
Although studies have shown that more comments increase engagement, we cannot guarantee how it will affect your engagement. To make your engagement increase look natural, we recommend that you purchase Instagram Views and Instagram Auto Likes if you already have comments. People follow others, and if you show them an example to follow, they will often do the same. It is difficult for many people to reach the top of Instagram without having enough celebrity power. To maximize their reach, almost everyone is employing a variety of strategies (including buying engagement) to do so. It's still paid marketing, just like a TV commercial.
ARE THESE COMMENTS FOR GIRL OR BOY ACCOUNTS?
Instagram comments for girls and boys can vary as the way we speak to one another or communicate over social media is different. The accounts we use to comment on are real female accounts and as we write the comments ourselves they are perfect for girls
Frequently Bought Together with
Comments
Auto Likes
Appear On the Explore Pages
Follower Growth
Guaranteed Real Active Followers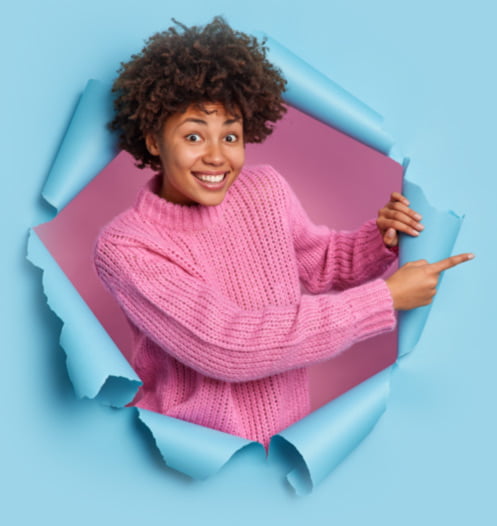 Do you know about our other Instagram Growth Services?
Companies that we have worked with & trust GOSO
Confused About Our Packages?
Log into GOSO and send a support ticket, our support team will check your account and ensure you have selected the correct service
Instagram Service Information
Date Updated: 09/27/2023Software Version: 2.0Average Rating: 4.8 with 243 VotesReviewer: InstagramReviewer Rating: 4.9Date: 10/31/2022