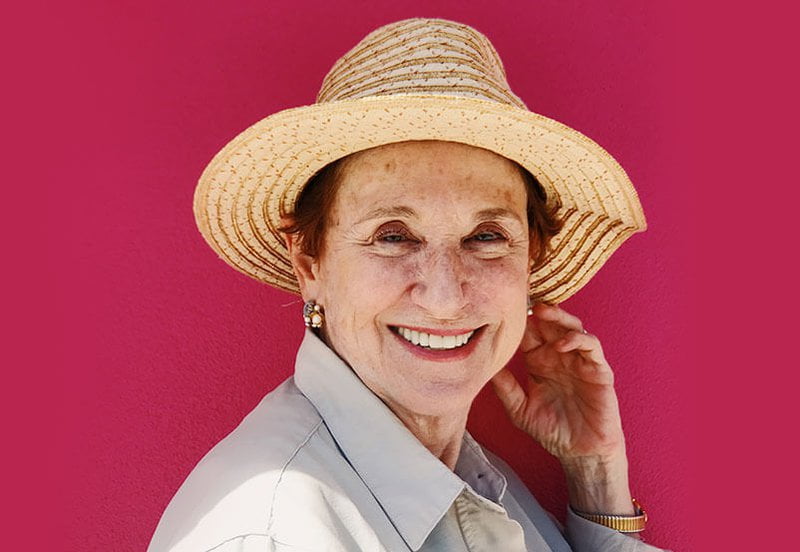 Social media has proven to be a game-changer in the business world. A few years ago most businesses and entrepreneurs solely relied on newspapers and electronic media to advertise their products and services.
However, the advancements in technology, especially the internet has led to the rise of various social media platforms such as Facebook, Twitter and Instagram. These social media platforms have not only helped to bring people together but also completely transformed the marketing and advertising industry.
While social media is largely associated with youthful entrepreneurs, people like Ginny Corbett who is 56 are changing that narrative. Corbett, the founder of Salud Juicery currently has a following of 9,413 Instagram followers.
All this doesn't come easy as Corbett puts it. She says that succeeding in social media doesn't come in a day and without adequate effort. She says that she has spent thousands of hours and even hired professional photographers to post good pictures.
Corbett, a midlife entrepreneur believes that traditional marketing and advertising methods have limitations – they can't reach to as many people as possible. This is different from social media platforms such as Twitter, Instagram, Facebook and YouTube that can be used to reach a wider audience cheaply.
Social Media Advice For Entrepreneurs Over 50
Free services entrepreneurs can benefit from social media
Social media platforms present entrepreneurs with numerous benefits. For example, you can promote brand awareness by creating Facebook,Twitter and LinkedIn accounts for free.
The good thing with social media is that you can get to millions of people within a very short time. You can even resort to Influencer marketing to get better results – if that works for your business.
However, having a social media page and using making it effective for your business are two different things. You cannot create a Facebook Page or Twitter account and expect it to miraculously promote your business. You have to come up with a strategy of growing the number of your followers first. How do you do that? By consistently posting relevant and interesting content.
Social media ads
The reason why many entrepreneurs have embraced social media is the ability of accessing a larger audience and increase brand awareness. That's why it is difficult to ignore the concept of a social media campaign.
Different social media platforms will charge a small fee for you to place your business ads. The best thing to do is to identify a platform where you can reach your target audience. You can also decide to use Influencer marketing to boost your business.
Two caveats when using social media
If you are using a social media strategy for your business, then there are two things you should always understand.
The first one is to have a thick skin – because some reviewers and other online users might not have a shred of kindness with your products or services. Some will just want to cause trouble. The second thing you should know is that what works for you today might not be of help tomorrow.
This is according to Corbett who says that she had a very good start with Facebook when she first launched her business. Corbett says that she worked had to get a huge following only for the company to change its rules.
How do you know if your social media strategy is working?
Likes, comments, clicks, impressions, engagements and actual sales are all indications of a successful social media campaign.
If you are an entrepreneur over the age of 50, you can still harness the power of social media to increase brand awareness and boost your business. There are many examples such as Ginny Corbett who have already proved the power of social media in business.