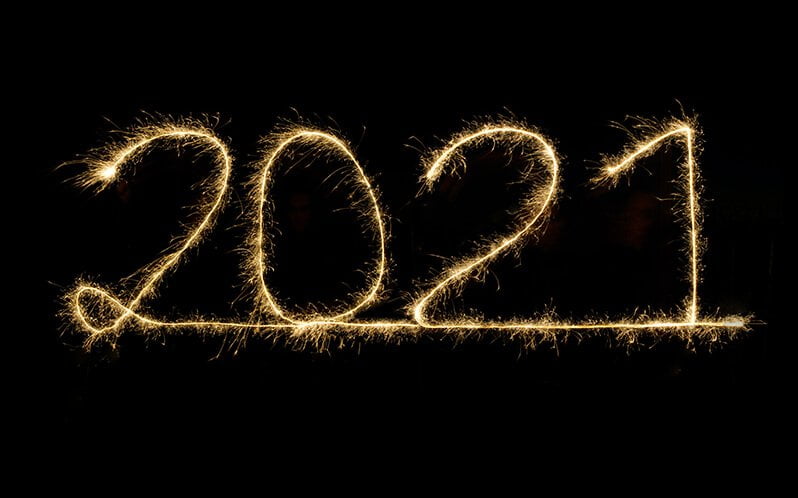 The world is evolving faster than ever as new technologies change the way we live. Nowhere are these changes more strongly felt than within the social media realm. It seems that social trends come and go in a matter of months. Platforms come out of nowhere to dominate the scene, then fade away just as quickly as they came. If it's tough to stay on top of all these changes, it's even harder to predict what social trends might develop next. All the same, there are some trends we can reliably count on for the year ahead.
Here are the top six social trends to look out for in 2021.
SEO Marketing For Instagram
If there's one thing marketers have learned over the past decade of social media growth, it's the importance of meeting potential clients on the platforms they prefer. These days, Instagram is a major player on the social scene. Between the gorgeous photos and the fun "stories" feature, consumer's can't get enough of this Facebook subsidiary. Companies will take advantage of this continuing social trend by targeting Instagram with SEO content, thereby organically attracting eyeballs toward their content.
Increased Focus On Instagram "Reels"
People are by nature creative, so it's little wonder they enjoy producing and watching their own quick, fun videos. Instagram's latest feature, called "Reels," gives users the chance to create and watch exciting, short videos with all sorts of cool features. As users become addicted to the feature, marketers will be quick to get in on the game. By targeting consumers with lighthearted content, they'll add another element to their social media campaigns.
Online Shopping Through Instagram
In the spirit of meeting consumers where they're at, more businesses are likely to promote online shopping through Instagram. Reaching out to people on their favorite social media platform is a more successful strategy than trying to entice them to a business's own website. From shoes to handbags, dinnerware to outdoor apparel, expect more and more goods to be advertised in posts. Lots of brick and mortar stores might use this method in their first attempt at promoting online sales.
Conversational Marketing On Linkedin
Linkedin as a platform that has grown considerably in the past year, and we can expect the user dynamics in the coming months to reflect the sudden growth. More and more companies are likely to use the platform as a vehicle for conversational marketing. Rather than inundating users with spam-like messages, companies will talk directly with contacts to build relationships or sell their products.
Gifs On Facebook Ads
Facebook ads are likely to become more dynamic in the next year, with a sudden onslaught of gifs constituting the most significant shift. Static ads lack the excitement of their animated counterparts. As users get more accustomed to ignoring advertisements, marketers will have to work harder to make their messages pop.
More Personification
Every year companies have access to more consumer data, which gives them the ability to personalize their marketing campaigns like never before. In 2021, expect personalization to reach unprecedented heights. Companies will know exactly what types of problems users are dealing with, and will be able to speak to prospective buyers with remarkable precision. Between artificial intelligence and the scope of available data, the tools will be available for companies to talk directly to individual buyers without employing a single salesperson.
As unpredictable as marketing and technology can be, these are the social trends you can reliably count on for the coming year. Expect plenty of unforeseen twists and turns as well.