Instagram accounts growth with GOSO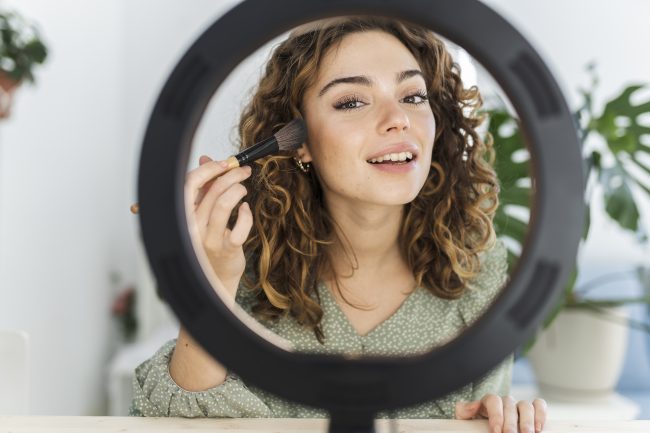 TOP 10 BEAUTY INSTAGRAM ACCOUNTS TO FOLLOW
Check out these Top 1o beauty Instagram accounts!
Beauty businesses are using Instagram to promote products and services. It has been used by numerous beauty influencers to reach potential customers. Moreover, you should have a strategy and a good understanding of Instagram's strengths. Keep in mind that Instagram is a visual platform. You need to make sure your images and videos are engaging and eye-catching. This can be done by posting high-quality videos and images, and by adding interesting captions.
These are some of the most popular beauty Instagram accounts that you can follow for inspiration.
Desi Perkins is multi-talented and a multi-talented entrepreneur. She is also a makeup artist, beauty blogger, and makeup artist.
This one beauty Instagram account you would love to check out. If you visit her account, she gives detailed instructions on how to get any look, from smoky eyes down to your skin, giving you a flawless glow that lasts.
On her Instagram account, she shares tutorials for how to achieve flawless makeup looks. You can also find out about new makeup brands/products through her Instagram account. She will give an honest review of the effectiveness and quality of these products.
Desi Perkins currently has 4.2M Instagram followers.
Amy Serrano is anything but sweet! Her bold makeup looks reflect her southern California heritage.
Aside from her pretty face, she has the fashion and makeup skills to match her bold looks.
Amy is an expert on what works for people who want to look their best. Moreover, she is a social media influencer who shares inspiring posts with others.
Check out this beauty Instagram account, you might get inspiration in creating a confident and pretty look!
Amy Serrano currently has 48.7K Instagram followers.
Katie Jane Hughes, a multi-award-winning makeup artist, showcases her creativity with innovative and unique looks.
It is now easier than ever to learn how to achieve flawless skin and watercolor tie-dye eye color.
Follow her beauty Instagram account to see more of these future beauty trends.
Katie Jane Hughes currently has 747K Instagram followers.
Kendle-Godbolt is an entrepreneur based in Dallas, Texas. She knows the importance of authenticity. Moreover, she encourages women to be authentic and accept themselves as they are.
She also shares content that is mood-boosting and tips & tricks to help you achieve the perfect curl.
Follow this certified beauty blogger to get the perfect hairstyles and check out her beauty Instagram account.
Jade Kendle – Godbolt has 286K Instagram followers.
Susan Yara, co-founder of Naturium is a brand-new skincare that offers biocompatible and clinically effective products.
Further, she shares her pragmatic approach to beauty and helps us to build on our solid routine to achieve healthier skin.
This beauty Instagram account will show you how to achieve a dewy, high-fashion look.
Susan Yara currently has 387K Instagram followers.
Hyram Yarbo @skincarebyhyram
Hyram Yarbo, a skincare expert with an edge is honest and provides detailed reviews that can be understood by all levels of users.
His videos about skincare ingredients are entertaining and provide detailed tips that will help you create flawless skin.
Follow this beauty guru on Instagram to get more tips and tricks from his bubbly personality.
Hyram Yorbo has over 1.1M Instagram followers.
Marcela Alcala is a beauty influencer and Instagram star who loves sharing the latest products in skincare, makeup, and haircare.
In her Instagram posts, she focuses on the latest makeup trends and skincare tips.
The beauty influencer is also a proud blogger who shares her personal stories and hosts live streams every week on Instagram.
Marcela Alcala has 46K Instagram followers.
Alba Ramos, the founder of toxic-free living, was inspired to change her life after her oldest son was diagnosed with autism.
She shares her belief that being green helps us feel more optimistic about the future and protects us from any potential health risks posed by toxins in the environment.
She shows how passionate people can be about this lifestyle and promotes an alternative message via social media platforms like Instagram.
Alba Ramos is followed by 327K people on Instagram.
Christa Allen is an Instagram influencer that shares beauty tutorials as well as luxury products.
She posts a lot of well-curated photos that speak for themselves, as well as detailed descriptions of how each look was achieved.
Hence, her beauty, fashion, and luxury makeup tutorials are all thanks to Instagram. When you'll visit her account, her Instagram feed combines high-tech makeup tools with timeless looks that are both calming and elegant. This beauty Instagram account is worth to follow.
Christa Allen has 576K Instagram followers.
Charlotte Palermino, a skincare fairy godmother who founded Dieux Skin, has a long history in beauty.
In her Instagram account, she discusses topics such as slugging Vaseline and letting down any stigma surrounding ageing to offer you some really helpful tips on how to take care of your skin over time.
This expert will give you great tips on your favorite products. Visit her beauty Instagram account!
Charlotte Palermino is 200K on Instagram.
These beauty Instagram accounts may help you create the best style or makeup suited for you.
BEAUTY Instagram account Growth statistics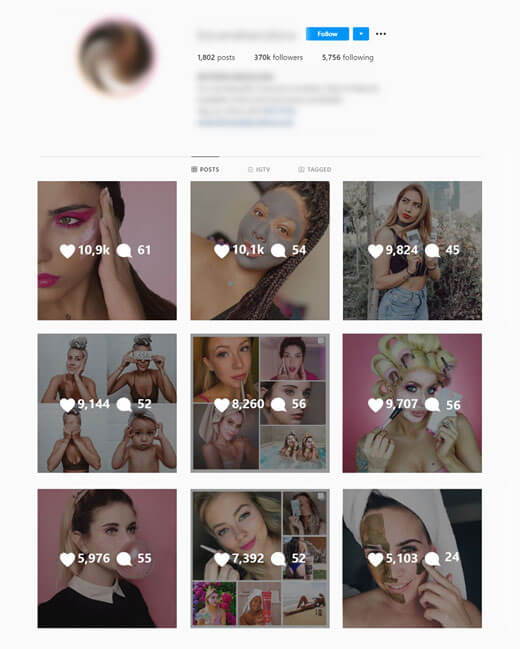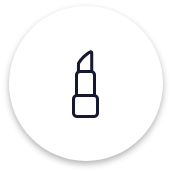 This beauty-oriented client was very pleased with the growth she achieved within the first couple of months of using our services. After reorganizing & restyling her posts and applying our growth service, her followers and engagement increased by 14k at a very steady rate. The best part is that it's complete organic growth with only real followers.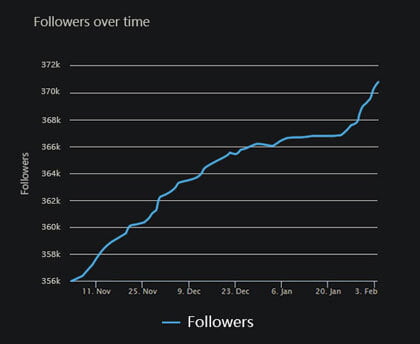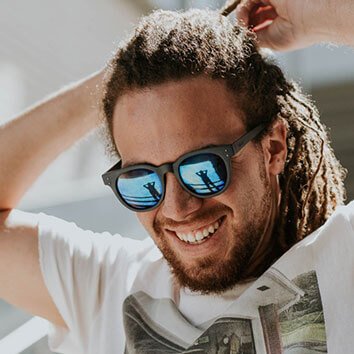 At
GOSO

 we always use real accounts and engagement to get you new followers or likes.
All followers are from real accounts that are interested in your niche.
HAVE YOU SEEN
OUR INSTAGRAM SERVICES?
See all Instagram services here >
Any doubts? See how it works here >