If Instagram suddenly stops responding to your requests, such as not loading your stories or feeds, you need to clear your Instagram cache. It also clears your phone's storage. This will benefit you if your phone has low memory. This guide will show you how to delete your Instagram cache from Android and iPhone.
What is Instagram cache?
Cache is a folder within a smartphone's internal storage that stores temporary files and page duplicates. These include saved passwords and cookies as well as reports on completed activities. These settings can be used to speed up your device and the Instagram app.
Cache is essential for quick content display and data saving. Instagram uses cache to load some pages instead of downloading them from the internet. The app appears to be fast because of this.
The Instagram app might not function if it is too full. It may also give errors, crash, stop updating content, or cause the app to become slow. Changing the app might be an option. It happens often, so you may need to clear the Instagram cache in order to get it working again.
How to Clear Your Instagram Cache
Every image-displaying social networking app has a cache. It is also not surprising that the Instagram cache can grow over time, as more than 1000 photos are uploaded to the app every second. Clearing Instagram's cache is crucial because it can cause a host of problems, including audio and video issues or slow device performance.
Another problem is when your Instagram feed doesn't show any photos or worse, when you can't upload to Instagram. An overflowing Instagram cache can cause a number of unplanned and undesirable events.
If your smartphone runs out of storage or you need to delete any photos or videos that you have previously uploaded to Instagram, you can learn how to clear your Instagram cache. To ensure your feed isn't clogging up, it's a good idea to regularly clear your Instagram cache.
How can I clear my Instagram cache without deleting the app?
Android doesn't require us to delete the program in order to clear the cache and data. In such situations, Instagram won't work. However, you can't delete the cache with an iPhone or iPad unless you use another program.
The program iMyFone PRO is a great tool to delete Instagram's cache files. This program will allow you to delete files from your iPhone in order to free up space and increase performance. This software will help you remove all cached apps from your iPhone (including Instagram caches).
Connect your iPhone to the application by opening it.

After selecting the "1-Click Save Space" mode, click the "Quick Scan" button.

After the scan has finished, tap "Clean" and delete any temporary or unwanted files.

 

All app caches, including Instagram caches, will also be deleted.
How to clear Instagram cache on iPhone/iPad:
How to delete Instagram cache iPhone These are the steps to clear your Instagram cache iPhone
1. Go to the Settings app on your device.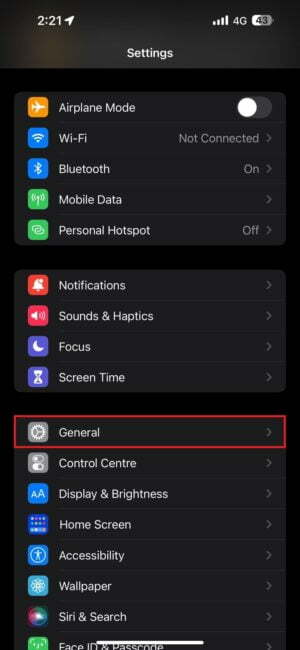 2. Click on " General".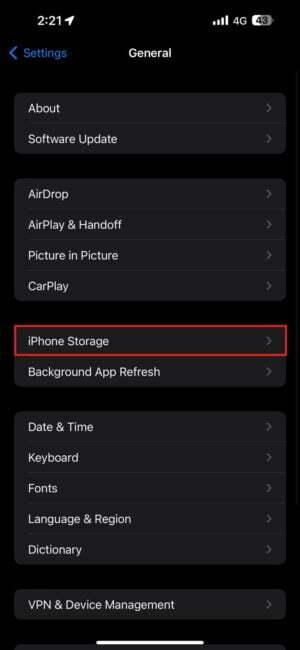 3. Choose " iPhone Storage"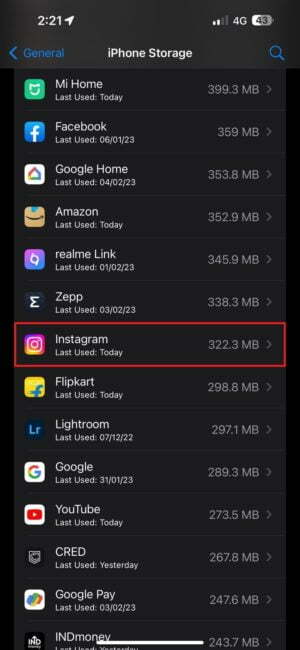 4. Scroll down to find the Instagram app you want and tap it. Or, use the search bar at top.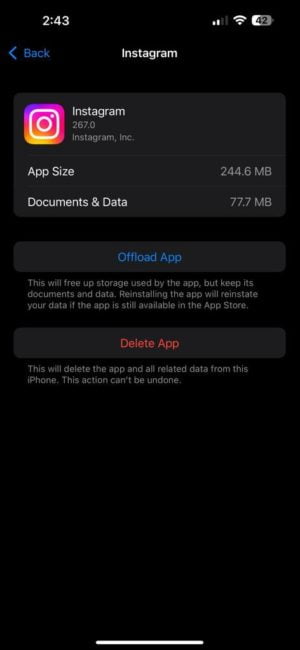 5. To completely delete the app and all data, click " Delete app"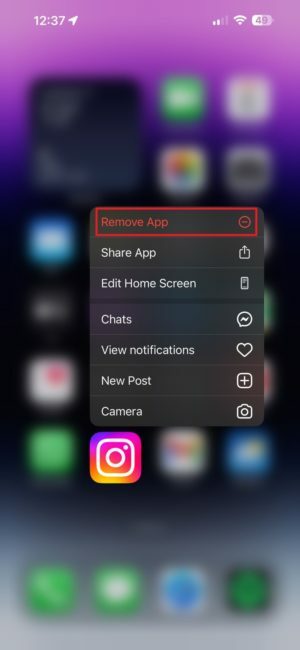 .
6. Alternatively, long-press the app icon at the home screen and then click the " Remove app" button in the quick actions menu.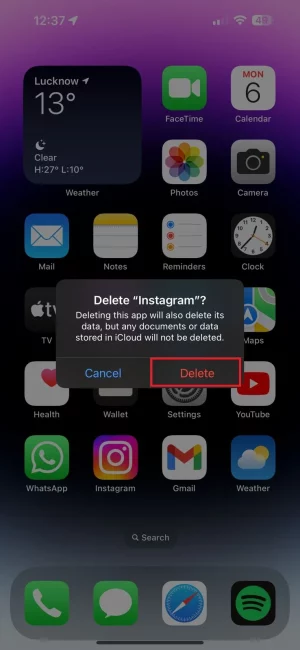 7. We recommend that you restart your device after removing the app. This will ensure that all app-related data has been deleted and you can start over.
How to clear Instagram cache on Android
Android users have the advantage of being able to clear Instagram cache without having to delete the app. If you're one of these lucky users, you can clear your system preferences data.
Follow these steps on Android to delete Instagram's cache
1. Navigate to "Settings" on your device.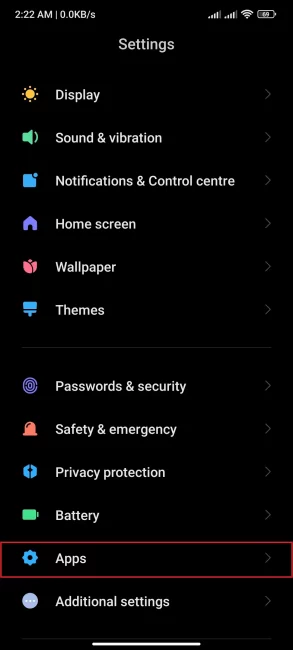 2. Choose "Apps" and "Application Manager".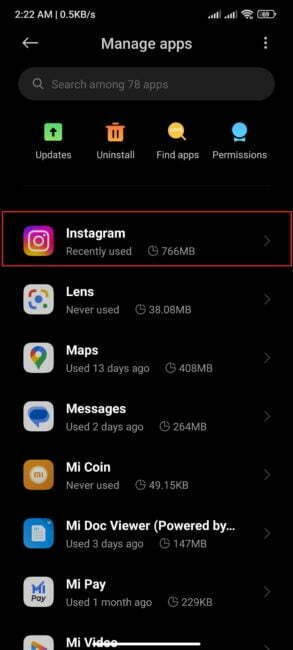 3. Wait for the page load to scroll down and locate the Instagram app.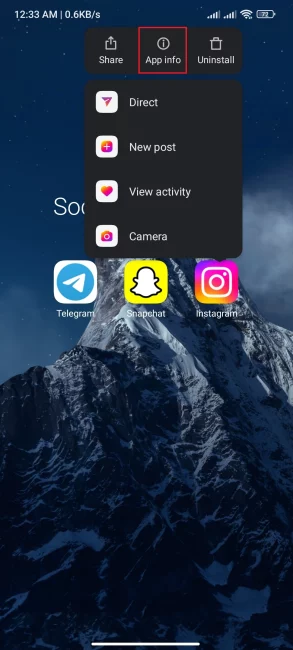 4. Alternativly, long-pressing the app icon on your home screen will bring up App Info. This will take to you to the settings page for the app.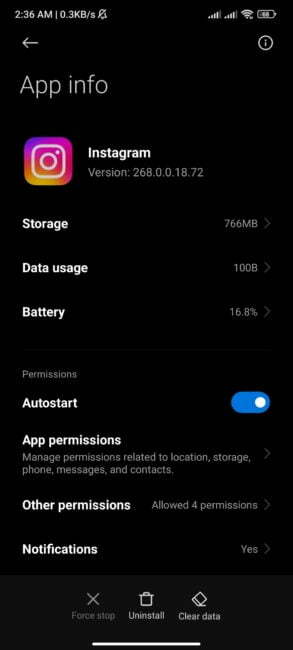 5. Click on "Storage/Clear Data"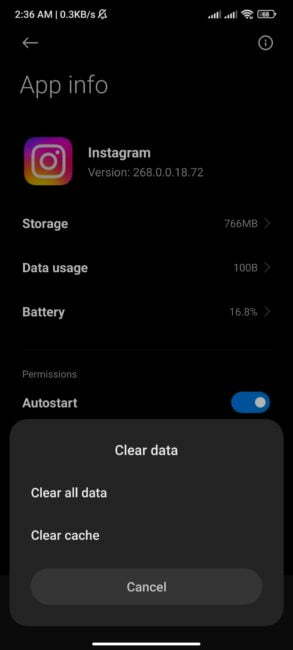 6. Choose "Clear Cache"
What happens if Instagram removes the cache?
The Instagram data automatically collected will be deleted to keep it brief. These are images and videos you viewed on Instagram. They will be deleted from your phone's memory.
Your profile photos, messages, images, and videos will still be visible. Because they are stored on Instagram servers, instead of your computer, this is possible.
Instagram's cache-clearing apps
There are several programs that can be used to clear out phone memory. Users can delete temporary accounts. We want to inform you that users can simply delete similar contact information, unused images, and videos.
They may also clear some of Instagram's cache. You can use the programs to clear out memory. If the error or program freezing was your fault, it is best to reinstall the app as they will not be able support you.
How do I delete my Instagram search history
Another source of data you may want to delete is your Instagram search history. This will increase the app's performance and free up some memory space. Privacy is the main goal of clearing.
There are two ways to delete your Instagram history. You can access the list of questions in two different ways. Both situations will result in the same.
The Explore tab
It is easy to remove all questions from the Explore page. You can also use the web browser from a computer, or an iPhone or Android smartphone.
These steps will allow you to delete your Instagram search history.
Select the magnifying glass symbol at the bottom of your menu.

The entire search history will be displayed when you press the search button.

Click See All to delete the entire search.

Clear All.
Frequently Asked Questions (FAQs).
1.

 

Do you need to clear Instagram's cache?
 Instagram's cache is not necessary to be deleted. It actually facilitates the data-loading process for the program.
As the cache data accumulates, device performance will eventually drop. It is recommended to clear the Instagram cache regularly.
2.
What are the differences between Clear Cache and Clear Data?
Cleaning the cache is a simple way to clear data. Once you clean your Instagram cache, you simply get rid of a few old photos and videos; but, when you clear your data, all of your information–including user preferences and message conversations with your replies–is completely deleted.
3.
Is Instagram's cache making my smartphone slower?
Ans. Yes. The Instagram cache can slow down your device if there is too much of it. Other programs can also use the cache-filled space to function normally. Even though it's difficult to see, the slowdown does occur.
4.
Is it possible for an app to be deleted without removing its cache?
You can clear the cache on Android without having to uninstall the application. This is not true for iOS devices.
5.
If I clear the cache, will Instagram delete my downloaded images?
Yes. Make sure you save your Instagram-saved videos and photos somewhere. Instagram's "Reset Light" button acts as a cache clearing mechanism.
Conclusion
Instagram's cache could be deleted in less than a minute. Clearing the cache in your Instagram app can be a positive thing, but it is important to not do this too often as it could affect the program's functionality.
You don't need to be alarmed that Instagram might delete your photos or messages. Your information is safe on Instagram's servers.