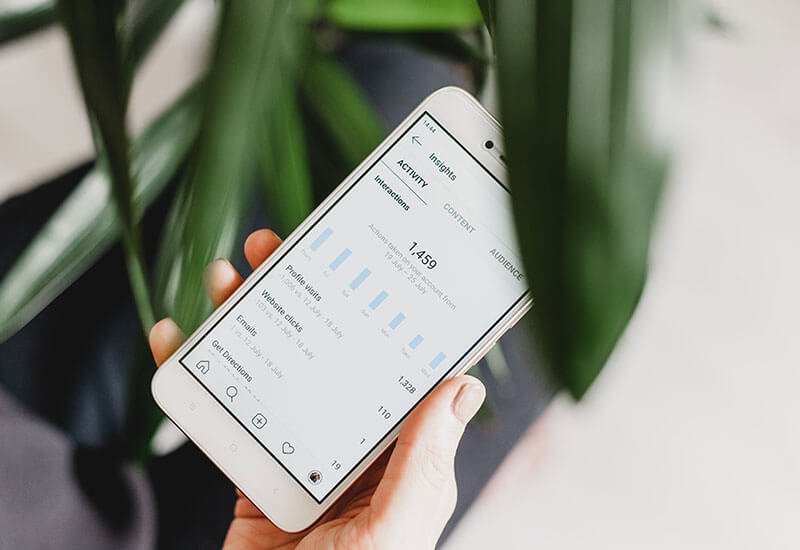 Whether you only use Instagram for fun, or you are a budding influencer, knowing your stats is important. But understanding what your followers like and where you traffic is coming from isn't always black or white.
In fact, it's easy to get lost in all the analytical noise if you don't know what you're doing. In between likes, comments and shares, there are analytical tools you can use to boost your following, build brand awareness and even create brand partnerships.
Below is a quick rundown of why your Instagram analytics are important when trying to grow your business.
Why Instagram Analytics Are Important
On any given day, Instagram has more than 200 million active users. This one-time photo-sharing app has transformed into an advertising mecca for self-made entrepreneurs and name brands. So, not knowing how your content is performing and who is actually viewing can waste a lot of time and marketing dollars.
If you haven't been following your Instagram analytics regularly, you might be:
Not attracting the right type of audience
Cutting your reach short
Posting at the wrong time
Missing the chance to engage with like-minded brands
The above-mentioned list are just a few things you can do to build brand awareness and grow your business. In fact, the more data you have, the easier it is to create content that delights your target audience.
Instagram Profile Analytics
Your profile is more than just a pretty picture. It defines your brand and sets you apart from your competition. And believe it or not, how your profile appears can impact your credibility and your ability to build a community. Profile analytics can be found on your profile page.
It's the same place you post your content. On this page, you'll find weekly insights. And even if you have glanced at your profile stats before, you might not have dug deep into the metrics to see where you need to improve. As a rule of thumb, you should be reviewing the following metrics:
Impressions: The number of times people have seen your post.
Profile Visits: The number is views your profile received in one week.
Reach: The number of accounts that have seen anything that you have posted.
Website clicks: The number of people who clicked the link in your bio for your website.
Mentions: The number of times another Instagram account mentioned you in Instagram Stories or in a post.
Audience Analytics
Knowing who's viewing your content is the first step to building a community. Understanding who is interested in what you're sharing gives insight into the type of content you need to create to meet your goals.
Some of the most important stats you need to consider include:
Location: You will see the top five locations where your followers are located.
Age: Viewers are broken down into age segments
Gender: You can measure the ratio of male to female followers.
Instagram Stories Analytics
In addition to your static content, you also need to know how your Stories perform. You can check the number of impressions, reach, click-through rate and replies. This inside information will allow you to tailor content that your target audience will want to see and engage with.
The Takeaway
When it comes to tracking data, you need to make sure you're creating the right type of content at the right time. Use Instagram analytics along with your posts to build brand awareness and boost engagement with your target audience.