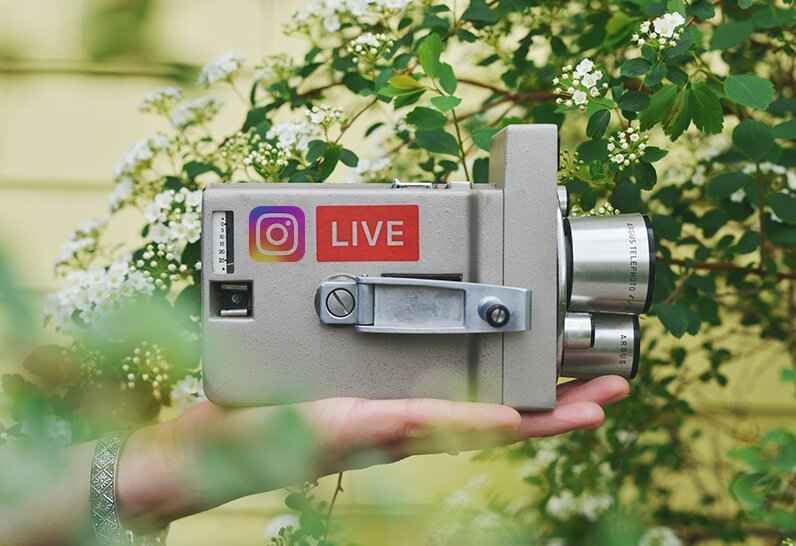 Instagram is working to top its competition with a round of exciting changes to the popular social media forum. One of its newest ways to improve its live video experience for users is by expanding the Instagram Live time limit. Beyond an expansion of the time limit, users can also save these live videos easier than in the past. We've got all you need to know about the expansion of the Instagram live time limit and other new updates.
After you've gone live, that live stream is saved in your own private archive. It is separate from Stories and Posts. You can view this live video for up to 30 days. You can also download the content to post it anywhere. The last part of this new boost is that there is now a "Live Now" section on IGTV. Users can find content to watch live at that very moment.
The pandemic forced the world into another realm where technology is key. Going live is trendy and useful for many users. Instagram explained there are instructors teaching classes that need over 60 minutes. They went on to say that activists connecting with their community can do more with their platform making time for more conversations. Instagram gives people a way to substitute the things they could once do in person. It's hard for many people to brave the outside world in a pandemic, so shopping is often out of the question. Live-streaming for a long period of time even gives these people a way to shop virtually. Everyone seems to win.
Instagram also wins big with these changes. The Instagram Live time limit expansion means people stay on the app for longer periods of time. Of course, the company knows there are many other places people can go live. They're staying on top of the competition by offering longer periods of time to keep people on their specific app.
These changes join a few other changes to the popular forum. Instagram recently added Reels and Shop tabs to the users' home page. Reels is where you find short videos, a way to compete with TikTok and Snapchat. Shop tabs make it easier for you to connect with your favorite brands. You can then buy those products directly. Instagram is still trying to make the app as easy as possible to use by sticking with its core value of simplicity.
They also added Instagram badges. This means viewers of live videos can buy badges during that time. These badges allow that user to stand apart in the comment section. They also are listed on the creator's list as a badge holder. Many people say it's one of the best ways to start making money on the app.
The Instagram Live time limit expansion and these other new updates help carve a place at the top of the social media competition. Instagram wants to connect people while staying simple at the same time. With all of these changes, expect it to keep growing and meeting the needs of its millions of users.