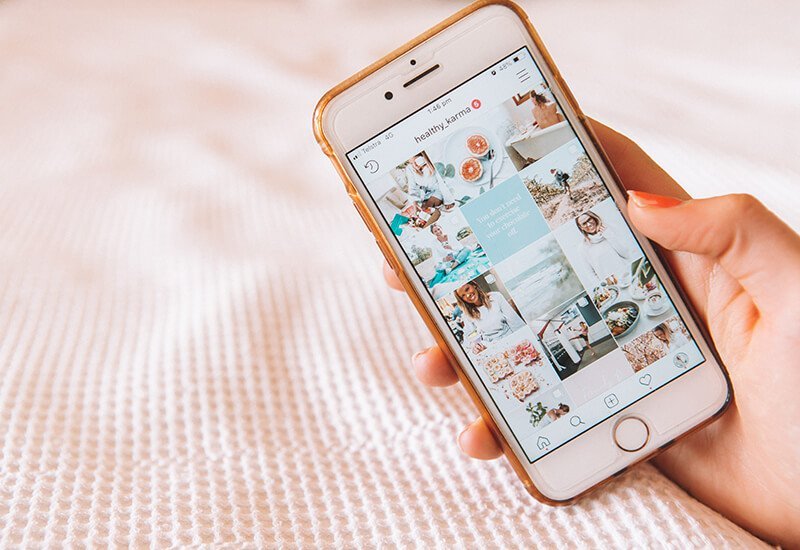 Most Instagram users search for information on various products or services. Instagram grid layouts are essential when it comes to your Instagram page success.The article below will look at how one can create a grid that helps businesses increase engagements, followers, and sales.
Why Instagram Grid Layouts are Important
A grid is the landing page on Instagram, when visitors navigate the account from discovered content or search, the grid is what will make the first impression. They are critical and count a lot when it comes to growth.
Like the author explains "having a clear aesthetic makes your brand look really polished and put together, and that automatically gives your brand a sense of credibility".
Instagram is unlike other platforms where you may need to scroll down to see the posts. The content's arrangement is in a grid view.
When it comes to social media marketers, there will be no need to think strategically about individual posts but how they can be visually displayed on the profile in a grid form.
Creative Theme
Every social media account is always associated with followers. The more you have, the more engagement you will get. People still follow accounts but not posts, so there is a need to have attractive Instagram grid layouts.
It is also essential to understand that you may not get a good following because of one post. Users follow you because of an excellent Instagram theme. Consider the content themes best matched to your Instagram page and give it a magazine style feel.
Like any other type of magazine, an Instagram profile will tell a great story over time. Therefore, the idea of having a consistent theme doesn't mean that you should post the same photos every day. It would help if you kept on style and posted about the same topic. You can also decide to commit to various photographic techniques i.e., symmetrical, lay-flat, and many other colors or filter schemes that you would love to use.
When you understand the themes, you will get a chance to craft better Instagram bios that hook your audience and can also affect your main potential for driving more traffic to your landing page or website.
Always Find an Instagram Layout That Matches Your Style
It is advisable to adopt a sequenced approach to your posting, making your grids stand out. They will also attract more likes and followings when you get powerful Instagram grid layouts.
There are several layouts that one can employ to achieve this type of visual masterpiece:
Checkerboard Layout: When it comes to a checkerboard layout, we will have the options of two contrasting or complimenting posts. Whether you decide to alternate between lifestyle images and quotes, the tiles are required to create a stylish look for any guest who lands on your profile.
Column Layout: The column layout is known to suit the vertical nature of the Instagram grid. You can have three clear and distinct themes that divide a grid into beautifully curated columns. People who land on your page can immediately see the value and art of the vertical streams' content.
Rows Layout: These layouts involve three types of similarly themed images, which ideally match the color schemes at one time. You can apply this option to highlight the various particular activities, products, staff, or events.
Use of a Grid Planning Tool
If you use a similar design tool, then you may not manage to see the grid through the posts. With the right planning tools, you will get an opportunity to visually map what the grid layout will look like in the end. The idea will help you make the right decision for the post before it goes viral.
You can find several platforms and apps that allow you to plan for your Instagram content.