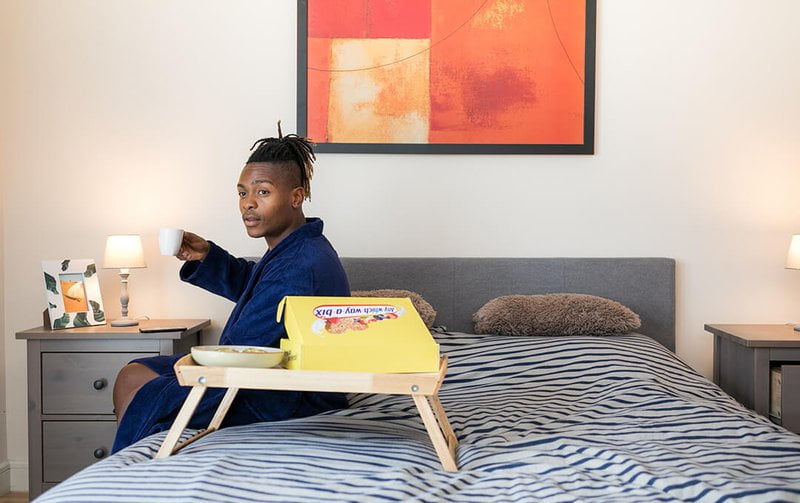 There are many ways we can all find the support and inspiration we need as we navigate the choppy waters of the business world in the 21st-century. You can explore the best entrepreneur Instagram accounts to get inspiration for your business and discover the ways these successful business people have fought to reach the top of their fields. In the modern world, it can be difficult to pass through the plethora of influencers and ads that offer little more than a glimpse into a lifestyle that does not exist. For most entrepreneurs, the lifestyle they achieve is not a major part of their work but is a byproduct of their business success.
Jasmine Star is an entrepreneur and photographer who is using her skills to inspire her followers to push themselves each day. Star produces her own powerful posts containing images and quotes designed to give every entrepreneur the desire to achieve their best at all times.
The Manchester University Professor is well known to listeners of the "High-Performance Podcast". The Instagram account of Professor Hughes brings several inspiring videos from his podcast that includes in-depth interviews with the top members of the sports and business world to help entrepreneurs reach their peak in terms of performance. The focus is on performing to your best as a business leader and in sports with your career as an entrepreneur given daily inspiration from the posts of the academic and podcast host.
Inspiration is all well and good, but some practical advice is always important when you are an entrepreneur looking for the best entrepreneur Instagram accounts. If you are looking to make the most of your marketing opportunities, the Instagram account of Gary Vaynerchuk is a good starting point. The CEO and founder of VatnerSports offer more than advice with his personal opinions given about the options on offer for marketing and business issues.
There are times in life when your marketing campaigns will come down to the quality of the writing you include in your Instagram posts. Content has always been vital and has been expanding with SEO still playing a role in the development of businesses around the world. Ashley Stahl has created one of the best entrepreneur Instagram accounts has made it her business to help the entrepreneurs of the world to find the best marketing, PR, and writers through her CAKE Publishing brand. No matter where your brand sits in the business world there is impressive advice available from Ashley Stahl.
If you haven't heard of Grant Cardone, head to your phone or laptop and check out his Instagram feed right now. The founder of the 10x Movement has created one of the best entrepreneur Instagram accounts on offer. Unlike many others, Cardone includes motivational speeches and discussions to help inspire entrepreneurs to move forward with your career.
The Virgin entrepreneur has taken to Instagram and seems to enjoy his role as a mentor and inspirational figure for others. The feed from Branson is filled with quotes he finds inspirational alongside a glimpse into his private life gives every entrepreneur something to aim for in the future.