Best Instagram follower growth service
Instagram

follower Growth
With GOSO you can grow your Instagram followers organically and safely. All you need to do is post on Instagram and we will do the hard work.
Why buy Instagram follower growth?
Instagram follower growth uses 3 different Instagram follower hacks to achieve the best Insta growth currently on the market. All of this is done naturally and goes undetected by Instagram. This gives you freedom to continue your business as usual. The Instagram hacks we use will help your profiles naturally grow between 500 to 3k followers each month in your target audience depending on the content posted, account strength, and previous account activities.
Your account is 100% safe as each customer is designated an iPhone and its own mobile data to ensure your account will never be blocked or banned. In the 6 years Goso has been operating we have never had 1 Instagram account deleted or banned.
Your new IG targeted followers will be interacting with your posts and stories so you will gain many more comments, likes, views, and much more. Your engagement on your whole profile will increase from day 1 and if you stick to our recommendations about hashtags and content etc you will be growing your Instagram following to levels you have never seen before.
Easy & Stress Free All-in-One Packages
How many followers will I get?
This depends on the level of your content and many other factors but at minimum, you should see 500 new targeted followers a month with the top end being 3000+ followers. These packages are one of the best Instagram followers hacks online and once you are connected to the system you will never stop growing. So you could say we found an Instagram followers glitch and now we are passing on these followers to you.
How does it work?
Niche targeting. Based on an analysis of your existing followers combined with specific targeting sources you provide us with, our team will carefully go through these sources and hand-pick the profiles that match best in accordance with your account's goal & niche.
Targeted sources to followers. One of our Instagram hacks is we hand-pick the best IG profiles, we will then target these IG profiles randomly over the duration of the day. Once we have targeted the new profiles, they will receive a notification. It's up to them if they want to follow you or not; this is why the initial quality of your profile is crucial.
How we avoid blocks. Instagram is very sensitive and detects follow unfollow actions very easily. This is the reason that nearly all follow unfollow bots or follow unfollow apps work anymore. The way we get past this is before making any follow unfollow Instagram actions, we scroll through your feed and click on other profiles that follow you, which shows natural actions and removes any suspicion when we follow unfollow. This is essential to stay undetected and allows us to grow your profile under the radar. 
Expected account growth. This service will get you more followers in your niche. Depending on the frequency and quality of your posts, and how much you interact with your audience, you will increasingly grow and potentially go viral! 
Do I get an account manager?
Yes you do, you'll get a dedicated digital marketing team at your disposal, with your very own account manager. We will help grow your Instagram account with the most effective strategies by analyzing your account daily.
Do you need my password?
This particular Insta growth service requires your username and password but don't worry; we encrypt everything with AES-256 and will never use your profile to like or comment on anyone else's. We have the utmost respect for your profile's autonomy and secrecy.
Unlike other Instagram follower apps or bots, we guarantee your account won't be used for anything other than growing your account.
What to look for when purchasing growth services?
A growth service for Instagram should increase your followers. However, numbers are not only about success. This increase should also result in higher engagement, increased sales, and more website traffic. When choosing an Instagram growth service, make sure you choose one that has authentic growth packages. This includes real followers and high-quality engagement. At Goso we offer you all this and more, send us a message and we will find you the best Instagram growth service for you.
Will this work on my account?
We have successfully grown Instagram followers organically for over 20k clients over our 6-year Instagram journey. It doesn't matter if you have 0 Instagram followers or 100k Instagram followers, we can grow any account.
More information about our Instagram follower growth services
Frequently Bought Together with
Follower Growth
Auto Likes
Appear On the Explore Pages
Comments
Hand Written Real Comments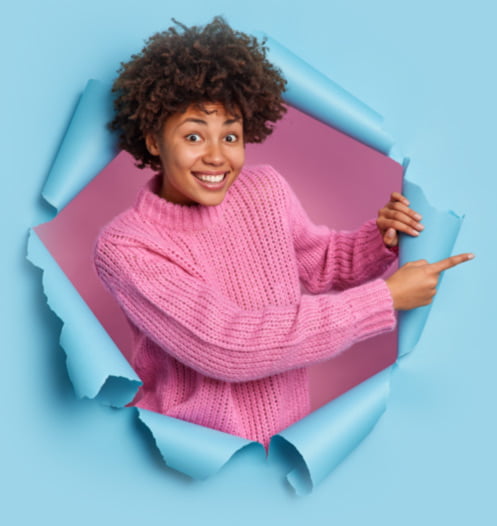 Do you know about our other Instagram Growth Services?
Companies that we have worked with & trust GOSO
Confused About Our Packages?
Log into GOSO and send a support ticket, our support team will check your account and ensure you have selected the correct service
Instagram Service Information
Date Updated: 09/17/2023Software Version: 2.3Average Rating: 4.5 with 53 VotesReviewer: InstagramReviewer Rating: 4.7Date: 10/31/2022