Tool or tactic? In order to compete with TikTok's massive and rapid growth, Instagram decided to release Instagram reels, their newest feature.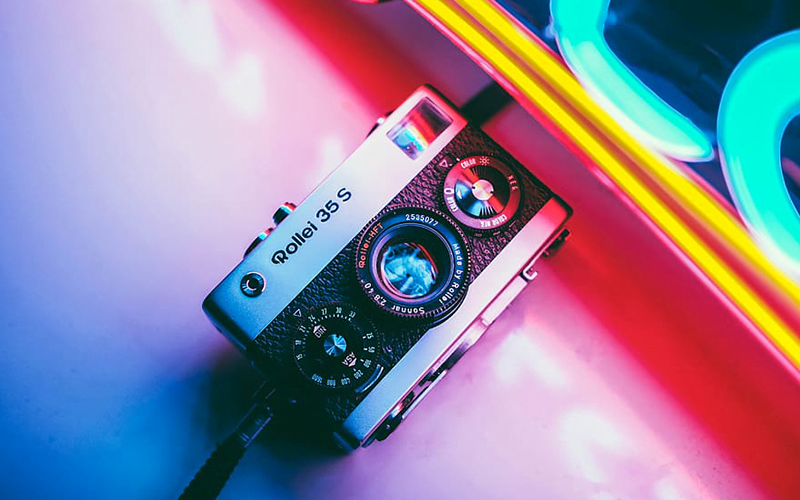 What are Instagram Reels? It's a short video from 3 to 15 seconds. It's located on a separate tab in your profile just like IGTV. If you're familiar with TikTok, then you'll feel like home. Basically by introducing the Reels in Instagram within the new Instagram update, the company looks to maintain dominance in the social video landscape.
With this new creation, sort of upgrade for the IG lovers and a short version of TikTok's videos, Instagram tries to get its users to spend more time on the platform. With everything that's going on with TikTok in the US, will Instagram succeed?
Details on the new Instagram update
Instagram marketing efforts are still strong, even if TikTok climbs in popularity. The latest update for Instagram also brought some changes besides the reels that you may want to check before starting.
The company has taken new steps on reducing and shutting fake accounts with a brand-new review and ID process. It is also testing to show all stories in a single block, separated from the feed.
But going back to the reels on Instagram platform, you will notice that the display on the content upload has also changed. Some features have been included inside the Story button, and now the screen looks more spacious and empty.
Use of the Instagram Reels as a tool
Just like with the rest of the platform's tools, you can use it to create fun and engaging content that your audience will likely interact with. It's important to use Reels in Instagram now, especially if you are a business, before your competition get there first. It's only been a few weeks since its release. So this is the perfect time to add it to your content strategy, just like others did with TikTok using it as a business tool.
The YouTuber Sam Sheffer (304k subscribers) gives us a complete guide on this new feature here.
It's another tool to create quality and appealing content, as it's proven that the audience interacts more and better with video contents. If you are a business, you can use it to:
Introduce your team, show how you work, make releases or to communicate changes in a fun way (closing for holidays, sales, offers, etc.)
Get ahead of your competition with cooler and more diverse contents
Hook new users by being funny, and "audiovisually funny" (include sounds, effects, etc). Remember this is the platform's main purpose.
Your Instagram reels will appear on the Feed, on the Explorer, and in the Reels section in your profile.
It can be saved, liked, and shared but for the moment you can't download the video Reels from Instagram. Also, we will have to wait to see our reels metrics, as Insights are not activated for this content yet (How many impressions or profile visits it got, etc.).
Here are the steps on how to make Instagram Reels:
1- First check if you have the new Instagram update (between 152.0 and 153.0). Press and hold on the Story button to open.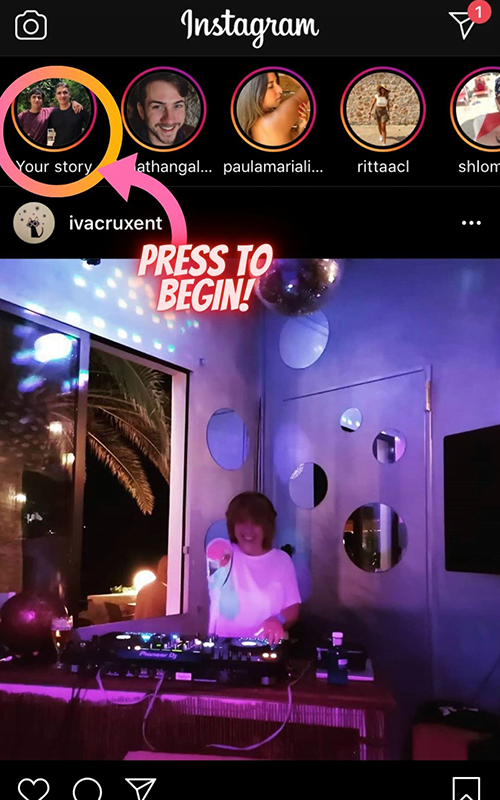 2- Open Stories camera and you'll notice that the interface has changed, now it's divided into Live, Story, and Reels. Maximum length of 15 seconds.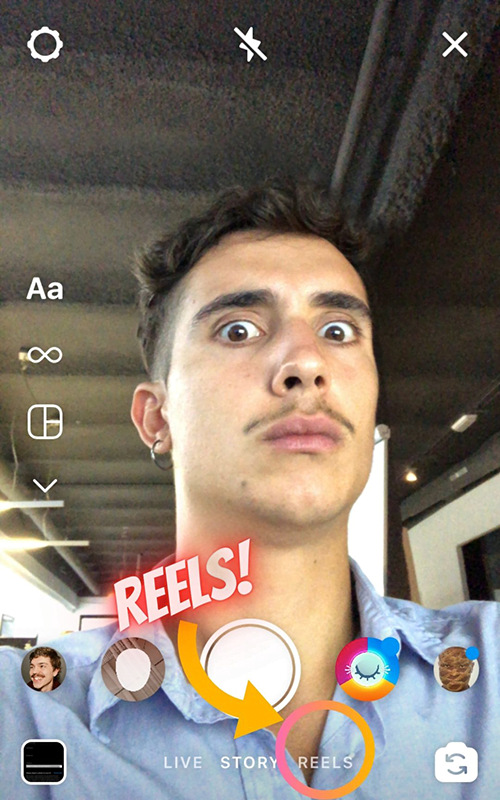 3- You can record the video in separated clips. Bear in mind you can only edit or delete the latest clip.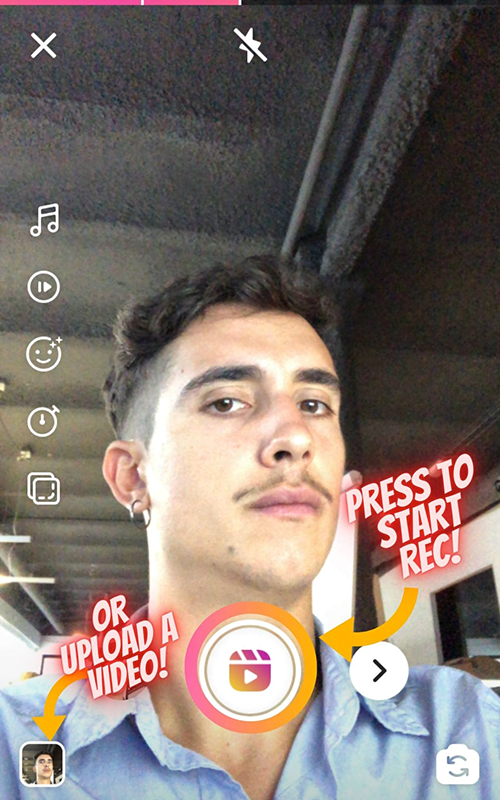 4- Before sharing you can add a caption to your Reel, select a cover and let it be shared on your feed.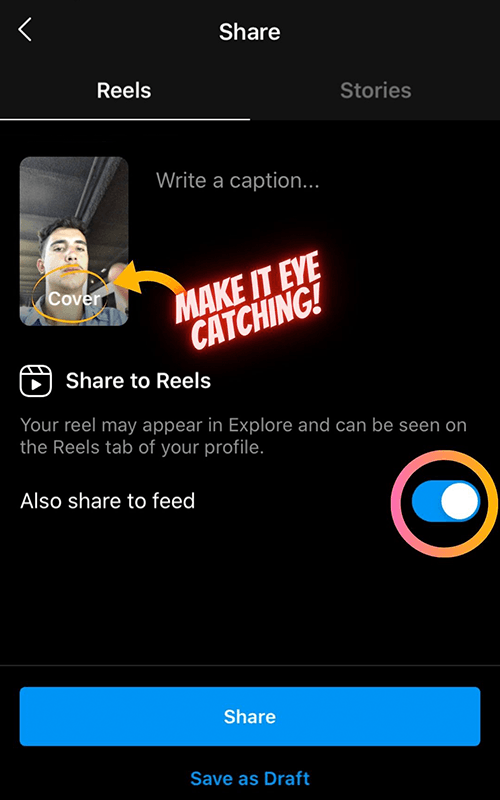 Once you are in the Reels on Instagram, you will see 5 different features you can use to play and personalize your video with:
Music: Select within a variety of songs and sounds, just like in stories. You can do Lip Sync with this tool.
Speed: Control how fast or slow your video records.
Effects: you can choose between a variety of filters.
Timer: You can select how long the clip will be. Once you set the timer you'll see a countdown before the recording starts.
Align: If you're into transitions, this is a useful tool. It shows you a sort of transparent still of your last recorded frame so you can line yourself up perfectly for the next shot. This is a cool option if you want to play with costume change or include someone else in your video ensuring a perfect transition. This feature appears after you have at least one recording. Curiosity: TikTok doesn't have this option yet.
Improve your reels engagement
Instagram Reels can definitely help you get more interactions as it's a short and powerful form of video content, easy to catch the eye. Some things you can do to improve your Instagram Reels engagement are:
Using your current audience to go higher: When posting make sure that you tick the box "Also share to Feed" for the video to get initial engagement from your followers. That will help to push it into the Explore page.
Including a call to action: Come up with ways of getting people to interact with your video, such as "Double tap if you agree", "tag someone who knows what this means" or "comment which one's your favorite". These became more powerful after the new Instagram update.
"A good movie is watched twice": Make sure it's high quality content to keep retention time and to make people re-watch it. Humor, mystery, thrill.. Offer something that's both genuine and engaging.
Using popular sounds: Check the trending songs or sounds that the users have been utilizing lately.
Choosing an eye-catching cover: Bear in mind that the image is cut when shared on the feed, so make sure you keep all the most important elements in the center.
For more tips on how to get more followers using reels on Instagram, check Youtuber Alec Wilcoc's (20.9K) video here.
To sum up, IG Reels it's a new way of winning users' attention by being fun and different. After all this is the platform's intention! IG will appreciate the use of reels on Instagram and will reward your account with more exposure if it's implemented properly. Take this new Instagram update as an opportunity to lift your business account's engagement.