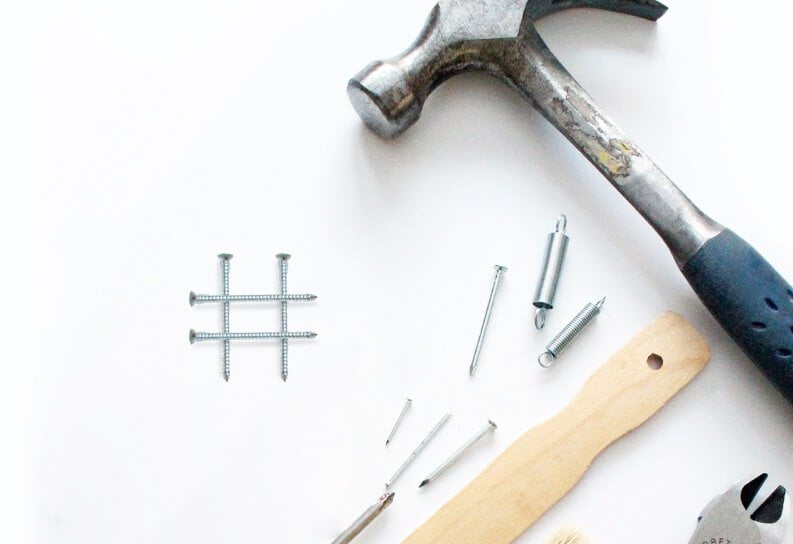 Hashtags: They are more than just another thing to add to an Instagram post. Hashtags are part of what makes a particular Instagram post successful, creating a higher level of engagement in the form of likes, comments and shares. They are especially important for social media influencers and entrepreneurs to garner more followers and financial benefits. The one difficult part of using hashtags is figuring out which ones are the best to use for any given post. Fortunately, there are plenty of tools and apps for hashtags available to help you find those perfect hashtags and get all the social media success you desire!
Top 6 Tools & Apps for Instagram Hashtags:
1) All Hashtag
What better hashtag generator site to use than one that is fully dedicated to creating the most impactful hashtags? All Hashtag has more than just one feature that will help you achieve your hashtag goals. Along with a hashtag generator that can show you the top current hashtags for your post's focus, it also allows you to track certain hashtags as they relate to current marketing trends.
2) Hashtags For Likes
Another popular hashtag site is Hashtags For Likes. Similarly to All Hashtag, this online tool shows you the top hashtags to use for your posts. The site also shows which hashtags are popular and trending at any given moment, as well as which are not popular, so as to advise you on which to avoid. The site also allows for upgrades to more in-depth hashtag packages for those who prefer more detailed hashtag information.
3) Hashme
Available for both iPhone and Android, this app for hashtags allows you to upload the photo for your Instagram post to the app where it will be analysed. The app will then tell you which hashtags best fit your post. This process allows you to let the generator do all the leg work instead of typing in particular subjects yourself.
4) Jetpack
This iOS app for hashtags is the perfect solution for those who feel like using a hashtag app or tool takes too much time. This $1.99 app comes with a convenient clipboard feature that allows users to copy and paste hashtags to be used again in the future. Instead of having to search for new hashtags every time you post, save them on the clipboard to be reused later!
5) Keyhole
Those who don't mind shelling out the big bucks for a hashtag tool will want to check out Keyhole. Charging $150 a month, this website not only provides the best hashtags for your post but will also let you know which hashtags they have provided for other users and whether or not they were successful. It's a very handy tool for deciding which hashtags can truly be effective for success rather than just for popularity.
6) Daily Purpose
Users who want a simple yet useful tool will want to check out Daily Purpose. While the website looks quite basic, it offers very valuable hashtag services, not only providing effective hashtags for your post but showing you which hashtags are popular in many different countries. If you don't like the hashtags they suggest, they will show you similar, alternative hashtags to use instead.
Any of the above sites and apps for hashtags will be very useful for generating the top, most effective hashtags for your Instagram posts. Each tool or app comes with its unique features, giving you a high variety to choose from!