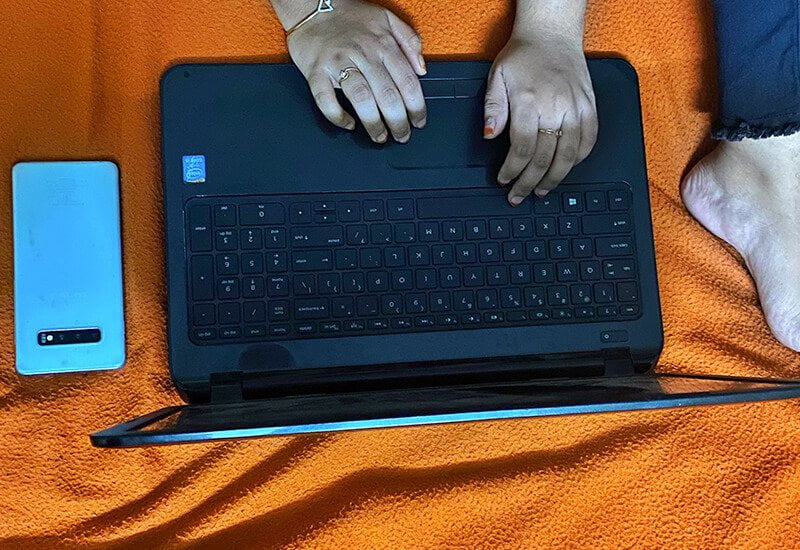 If you are a frequent Instagram user for work or pleasure, then you must keep up to date to the platform's usual updates. One of its last releases is  something everyone's been waiting for. After WhatsApp and Facebook, it was now time for Instagram to launch dm on the PC version (desktop).
With the possibility of messaging from your computer or laptop, this feature improves the user's experience of all desktop types and operative systems, and keeps users to spend more time on the platform.
Let's discover the reasons behind this update:
Keeping everything in the same workplace!
According to Instagram developers and investors, the decision to launch DMs on desktop was made after a thorough research that revealed enough reasons to go for it.
While Instagram is highly compatible with phones, its uses and services have increased considerably in the last few years, increasing as well the demand for new interfaces to offer more value to users' experience and expand the brand.
One of the best advantages of Instagram dm on PC is that it allows working together with apps that users use, increasing their engagement.
After Instagram dm on PC was launched, many apps have had an increase in usage in time frames that weren't usual before like the weekends and in the evening, especially from five to seven.
Also, a lot of users have affirmed that by working with Dms on their computer they can complete their tasks way faster than by using their mobiles.
It's an excellent option for Shipping Enthusiasts.
For people working on sales and commerce, sending and reading messages on mobiles can be impractical and uncomfortable.
When Instagram launched Instagram DMs on desktop services, one of the top priorities was ensuring shipping decisions were easy for customers who sent lots of messages daily. According to experts, the results of sending messages proved desktop DMs made it easier for most people in the shipping industry than before.
For most users, messaging daily on mobiles gets tiring and annoying. Based on users' comments, it is easier to find certain native apps with the desktop than with the mobile feature.
It's a new way of Expanding Instagram's Brand.
Instagram has always been considered as a brand designed for use on mobiles. Although many people were happy with that, the company knew that a lot of users appreciate the possibility of using apps on different devices.
Instagram knew that including dm on PC would boost the brand's services, as there was an existing demand from desktop users. It's probable that more companies will start endorsing Instagram, increasing its use as a marketing or selling channel.
It's also probable that the numbers of users will increase. For example, with the desktop feature , users with eye-problems can enjoy a better experience with Instagram messaging as it's easier to adapt the fonts on a computer than on mobile.
Instagram dm on PC VS dm on your Mobile
Considering the characteristics of Instagram's direct messaging service, there are many reasons as to why the desktop feature may be better compared to the mobile version.  Here's a list of the arguments we found:
More Apps than on Phone Version.
Users weren't able to use certain Apps on phones. With the Instagram dm on Pc version there is more access to other apps and software only available for computers..
Makes Instagram accessible to more users.
We already know that mobile font sizes may be uncomfortable to users of certain age ranges or people with special requirements. With the launch of desktop messaging, users with eyesight problems can now use Instagram with their laptops, iPads or computers. According to recent surveys, there is an increase in senior users, who weren't able to access Instagram dm before the launch on PC.
Have you already tried Instagram dm on your PC? What do you think of this new feature?