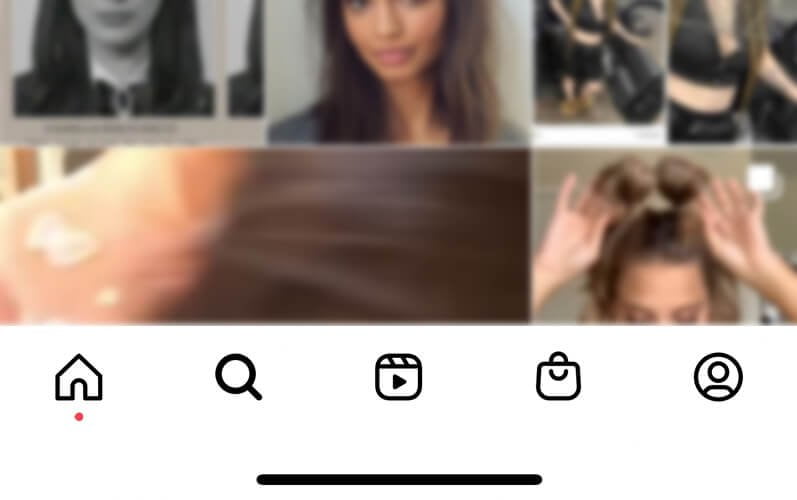 Instagram is carving out its own place at the top of the social media game. Some of the newest Instagram changes include some big design changes to the home screen. The Reels and Shop tabs will now be accessible via the home screen of the app.
Instagram Changes: Reels & Shop tabs
When users open their Instagram now, they'll see the Reels and Shop tabs front and center. If you want to post or scroll, you'll have to get by these first. The Reels tab leads users to its Reels, of course. These are videos that are similar to TikTok and Snapchat. They're short and entertaining for users. If you have the patience of a toddler, you can watch a short reel. The Shop tab brings users personalized shopping recommendations. It also includes the editor's picks. You can even shop directly from this tab bringing revenue to sponsors. It's basically a shortcut instead of browsing the Internet all day to find your perfect buys.
The Shopping app has been in development for years. Users can even use Facebook Pay to pay for transactions. Reels goes first to have a tab before IGTV, Instagram's long-form of videos. These are just a few of the changes happening on the app.
Home Screen Changes
Don't worry, all of the classic tabs are still there. They are just in a different location. The Likes and Create tab moved to the right-hand corner at the top. Instagram heads understand the app hasn't changed the home screen in a long time, so this might be a lot of big changes to users. The head of Instagram Adam Mosseri stated that the way people create and enjoy culture has changed. This means Instagram changes had to happen to keep up. The core of Instagram has always been to stay simplistic, so the user doesn't have a difficult time using the app. Some people don't like change, but most social media platforms have changed drastically in the past few years. It's important to stay on top of the changes instead of letting users find bigger and better changes on another app. These Instagram changes aim to be a positive experience for users.
Live Videos & Guides
Instagram recently announced it will allow live videos to expand over 60 minutes. Videos can go for a few hours, and the user can archive them for 30 days. They also released "Guides." This is a way for users and creators to share resources and tips in a dedicated tab. New to Search, users can use keywords that will bring up all of the content that is relevant to their interests. These changes are all geared towards keeping users on the app for a longer amount of time.
Conclusion
The Instagram changes keep the app on top of the social media game. In a world that is always changing, no one wants to become the next MySpace left in the dust. Instagram is trying to keep the app simple while also allowing users all they need in one place. It's no longer only about a few photos and stories. It's now about different types of videos, connecting and shopping, too.