Buy Instagram engagement for posts and reels
Boosting Instagram posts better than Instagram Ads for a much smaller cost.
Frequently Bought Together with
Enagement
Auto Likes
Appear On the Explore Pages
Saves
The Secret Sauce for Growth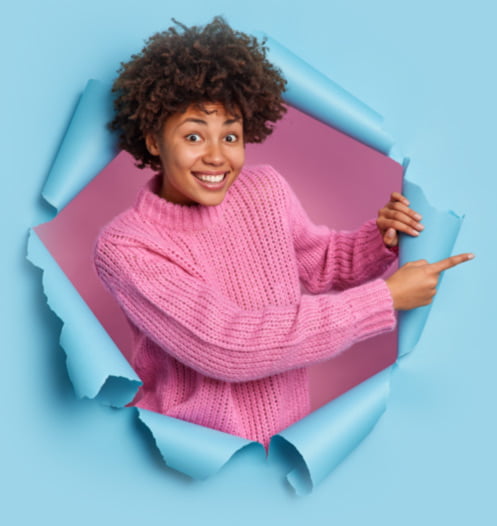 Easy & Stress Free All-in-One Packages
Drip-fed Delivery
Drip-fed services to assure realistic & natural-looking engagement on all services
Fully Undetectable
Instagram will not detect that you are using GOSO & you will be fully anonymous
No Password Needed
Our Insta services do not require your Instagram password. All we need is your username.
Algorithm Updates
With every Instagram update, we work around the clock to ensure that your posts go viral.
2/3/4 Threads A Day
All of our IG services include 2 posts a day, which will reset at 12am CET daily.
Triggers Impressions
For every like we provide, it will trigger genuine like impressions that will help with going viral.
Fast Thread Detection
We detect your latest post automatically within seconds from posting on Instagram.
User Control Panel
You can log in & manage your active subscriptions. You can pause, change usernames & see your post history.
Regular Updates
We are always keeping our customers up-to-date via email & notifications
Why buy Instagram Impressions packages?
Buying Instagram engagement to help grow real and engaged followers is crucial. Engagement is one of the key factors that the Instagram algorithm uses to determine the visibility of your posts, and having a high level of engagement will lead to more IG organic growth for your account.
Utilizing Instagram engagement services can offer several advantages, such as increased visibility, a targeted audience and saved time compared to manual growth methods. Furthermore, Insta organic growth is more sustainable and long-lasting compared to growth from bots or fake followers. So by buying Instagram engagement you can reach your goals of having a great organic following on Instagram that will last for years.
Goso.io is a well-known provider of Instagram engagement services. Their suite of solutions helps individuals and businesses grow their accounts organically and sustainably, with excellent customer support available to answer any queries about the platform's offerings. Goso.io boasts an impressive team that works tirelessly to answer any queries customers may have about its offerings.
Instagram engagement is essential for growing a organic and engaged following. Instagram Engagement stats is one of the factors used by the algorithm to determine your posts' visibility on the platform, so having a high level of engagement on Instagram will result in organic growth for your account.
Investing in Instagram engagement services to increase your visibility, reach and save time over manual growth methods can be a beneficial tool for growing your account. Just be sure to select an established service with safe and effective methods like Goso.io so that the growth is real and sustainable. I Want To Learn More
Award Winning Instagram Services
GOSO was founded in 2017 & Trusted by Celebrities, Companies & Agencies
IG Engagement
How it works?
Why should I choose Goso.io?
At Goso.io, Instagram marketing is our area of expertise and we have a proven track record of success with over 20,000 satisfied clients who have seen amazing growth with their business or personal Instagram followers. If you're still not convinced, we invite you to take a closer look at our ratings and reviews to see why we are considered leaders in our industry.
We believe in providing only the best for our clients and that's why we don't offer subpar Instagram likes, views, or comments. Instead, we offer reliable and high-quality likes from genuine accounts to ensure that your Instagram growth is real and engaging.
Our best recommendation? Buy our Instagram services for all of your posts and reels! With Goso.io, you have the option to buy IG services for your entire account, ensuring consistent Instagram growth and engagement. Trust us to provide the best solutions for your Instagram growth needs.
What are the benefits of buying Instagram Engagement?
Buying Instagram engagement can greatly increase your Instagram account growth by increasing visibility, reaching a targeted audience, saving time, and being cost-effective. Instagram engagement services offer a more efficient and cost-effective way to reach a larger audience on the platform. Increasing your engagement on Instagram will seriously improve the amount of real followers you gain each month.
How are important are hashtags?
Hashtags on Instagram are an essential tool for maximizing your reach on Instagram. When used correctly, they can greatly increase the visibility of your posts and connect you with a targeted audience.
Increased Exposure: By using relevant hashtags, your content can appear in search results for specific topics, making it more discoverable to users beyond your followers.

Targeted Audience: Hashtags allow you to reach a more specific audience by making your content discoverable to users who are interested in specific topics. This can help you connect with users who are likely to engage with your content and become followers.

Improved Engagement: Hashtags can also improve the engagement on your posts by making it easier for users to find and interact with your content.
In conclusion, IG hashtags are an important tool for increasing your reach and visibility on Instagram. By using relevant hashtags, you can increase the visibility of your posts, reach a targeted audience, and improve engagement on your content.
How fast do the services arrive?
At Goso.io, we have built a reputation for reliability and fast delivery of our Instagram Impressions packages. We understand that waiting for something you have already paid for can be frustrating, which is why we prioritize prompt delivery for all of our clients. Our team of experts is highly coordinated and backed by a strong technical infrastructure to guarantee quick and seamless delivery of your impressions. No matter which Instagram package you choose, you can trust that Goso.io will deliver your Instagram Engagement in a timely and reliable manner. With our commitment to customer satisfaction and our investment in the latest technology, you can be confident that you are making the right choice when you choose Goso.io for your Instagram growth needs.
Why Is my instagram engagement down?
If your Instagram engagement is down then buying Instagram engagement from Goso.io can help increase engagement by increasing visibility, reaching a wider audience, and providing real, high-quality engagement. Reputable engagement services like Goso.io offer sustainable growth and can be a valuable tool for growing your account and boosting engagement. Engagement on Instagram is one of the main factors to grow on Instagram so if this secret ingredient is missing then you can expect a  drop in your growth.
Are Instagram engagement groups and pods bad?
YES! Instagram engagement groups and pods are not recommended for several reasons. Firstly, they violate Instagram's terms of service and can result in penalties or a ban from Instagram. Secondly, the engagement received from these groups and pods is often low-quality spam accounts providing little value in terms of real engagement and growth. Additionally, relying on these methods can distract from the important work of creating high-quality content and building a genuine, engaged audience using our organic growth methods to ensure long-term success on Instagram.
Do i need an engaging instagram caption?
Yes, having an engaging Instagram caption can be important for several reasons:
Increased Engagement: A well-written caption can encourage users to engage with your post by leaving comments, asking questions, or expressing their thoughts and opinions. This increased engagement can lead to more visibility and reach for your post.

Context: A caption can provide context and background information for your post, making it more meaningful and interesting to your audience.

Brand Voice: Your caption can also be used to reinforce your brand voice and messaging, helping to build a stronger connection with your followers.

Hashtags: Captions are also a great place to include relevant hashtags, making your post discoverable to a wider audience.
In conclusion, an engaging and well-written Instagram caption can be a valuable tool for increasing engagement, providing context, reinforcing your brand voice, and increasing the visibility of your post.
what are the best time to post on instagram for engagement?
To get the best engagement on Instagram, it's important to consider the timing of your posts. While there is no one-size-fits-all answer, the following guidelines can help you find the best posting times for your audience:
Weekdays during off-work hours: Research suggests that engagement on Instagram is higher on weekdays, especially during off-work hours, such as in the evenings and on weekends. These are the times when people are more likely to be checking their phones and engaging with content on the platform.

Avoid peak hours: Posting during peak hours, when most people are using the platform, can result in your post getting lost in the sea of content. Try posting during off-peak hours, when your followers are more likely to be checking their feeds.

Know your audience: Consider the time zone of your target audience and when they are most active on the platform. For example, if your target audience is based in the United States, you might want to post in the evenings (EST) when people are more likely to be checking their phones.

Test and adjust: Finally, it's important to test and adjust your posting schedule based on the engagement you receive. If a certain time of day consistently results in higher engagement, make note of that and adjust your posting schedule accordingly.
Do you know about our other Instagram Growth Services?
Companies that we have worked with & trust GOSO
Confused About Our Packages?
Log into GOSO and send a support ticket, our support team will check your account and ensure you have selected the correct service
Instagram Service Information
Date Updated: 09/25/2023
Software Version: 1.1
Average Rating: 4.8 with 416 Votes
Reviewer: Instagram
Reviewer Rating: 4.8
Date: 11/1/2023