Instagram account growth with GOSO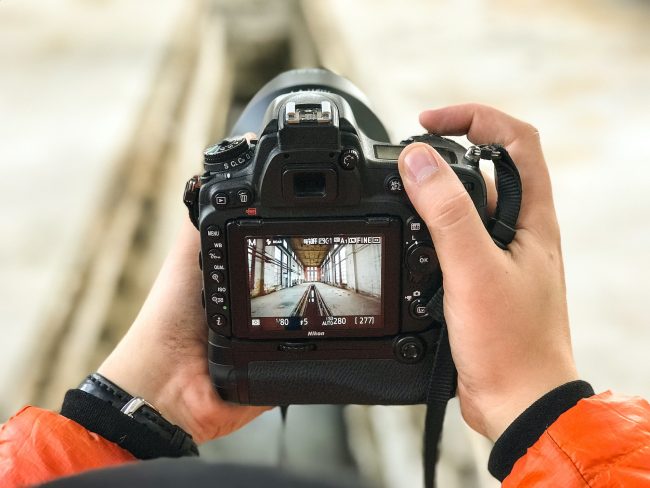 7 tips to become a Great Instagram Photographer 
Follow these 7 tips and become a great photographer on Instagram!
Be familiar with your equipment:

It's essential to learn how to utilize your camera or smartphone properly in order to take great pictures when you want to be an excellent Instagram photographer. Research camera settings, lighting conditions, and composition for optimal results.
Develop Your Style:

Experiment with different photography styles and find what works best for you. Craft an original visual aesthetic that sets you apart from other Instagram photographers.
Utilize Natural Lighting:

Natural light is often the best option for creating stunning photos that capture nature's beauty. Instagram photographer always assures that they use natural light for their outputs. Try shooting during the golden hours, which occur shortly after sunrise and before sunset.
Edit Your Photos:

Editing your photographs can enhance their colors and details. Experiment with different editing software to find a style that works for you, but doesn't go overboard – maintaining natural skin tones is key!
Engage With Your Followers:

Respond to comments and messages, as well as engage with other Instagram photographers. Building a community can help you expand your following, meet other creative photographers and hone your photography skills.
Post Regularly and at the Same Time Every Day:

Consistency is key on Instagram. Strive to post regularly at the same time each day in order to keep your followers engaged.
Share Your Work:

Don't be shy to show off your photos to others. Participate in photo challenges and contests, as well as collaborate with other Instagram photographers to learn from them and hone your skills.
By following these tips, you can become an excellent Instagram photographer and expand your following on the platform. Don't stop practicing, learning, and honing your skills; these will help ensure that you keep improving your photography in the long run.
Top 10 Creative Photographers on Instagram You Want to Follow
Do you want to bring more inspiration to your Instagram account? We have compiled the top 10 Instagram accounts for creative photography that you should follow to make your Instagram feed more inspiring.
This isn't in order but these are a few of the best photographers on Instagram who you should follow and check out!
Paul Nicklen is one of the best creative photography Instagram accounts you should follow. He is a wildlife photographer, whose work has been featured at National Geographic and many other exhibitions around the globe. He's also a suburb photographer who is well-known for his work documenting polar bears as well as other arctic wildlife. Check out his works on his Instagram account!
Laura Zalenga, a creative photographer who combines reality and imagination with great storytelling, is one you should follow on her creative journey. Her experience as an Adobe Creative Resident gives her insight into the realities of Adobe residency. Visit her Instagram account and learn more about storytelling photography.
Humans of NY is a documentary and humanitarian account. It inspires us all to tell stories about the most extraordinary people. The photographer also travels the world to tell stories about people. He shares a lot of perspectives, including those of people who don't always show their faces. The stories also connect with many of his followers. If you are an Instagram photographer who loves real stories of humans, you might like to visit this account.
Minh T is an outstanding photographer who combines geometric architecture with clean portraits to create a unique style. Although minimalistic in design, Minh T draws the eye to the focal point by using clean lines and negative space. This profile is worth following on Instagram. If you love the combination of architecture and Instagram photography, you would love to check out Minh T's Instagram account.
The duo brings color, creativity, imagination, and stories that take storytelling to new heights. Moreover, their entire feed is a riot of color. If you love to play with colors and also tell stories with creative Instagram photography, you can check their account and be inspired.
Eva is a food stylist and cook. What's great is she also photographs. Moreover, even if you aren't a professional photographer, Eva also offers workshops to help improve your food photography. Her photos have a dark, and inviting look that is aided by her presets. Hence, if you love tasty and aesthetic food photography, visit her account!
Check out Peter Hurley's works. He is a well-known headshot photographer, who gives workshops around the globe to help photographers master headshot portraiture. Insta Stories allows you to see behind the scenes of his travels and shoots.
Stormy is a portrait artist who has created her own style, creating images that show connection, love, and intimacy between couples and families. Her images are captivating and inspire others to try a more intimate approach when photographing portraits. Who doesn't love a photo with a romantic story behind it? Check her work in her account!
Who knows Aerogliph? Well, it was created by Reuben Wu. To explain it more, he light-paints images in mid-air using light from drones. If you are an aspiring Instagram photographer who wants to try aerogliph, go check out his account!
Visit Donatella Nicolini's Instagram account. She is definitely one of the top creative photography Instagram accounts you should follow. Additionally, she is an Italian portrait artist who specializes in fine art motherhood photography. You would love that her images are stunningly timeless and paint-like. Follow her now!
You can find inspiration from these amazing photographers on Instagram. Go ahead, create your craft, and enjoy the art of photography!
Photography Instagram account Growth statistics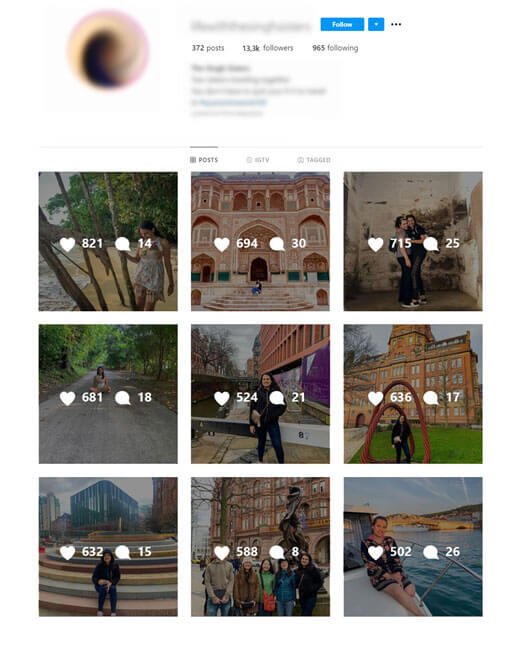 This client was very pleased with the growth she achieved within the first couple of months of using our services. With the help of our consultancy and growth services, she received much more engagement and an extra 1.4k followers. The best part is that it is completely organic growth with only real followers, made possible by good content, specific categorization, and exposure to the right people.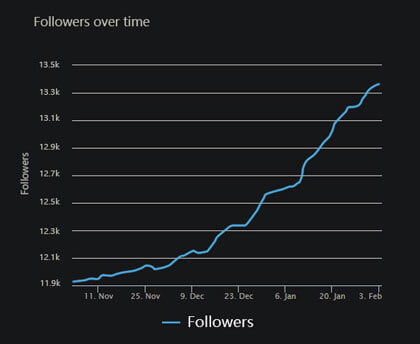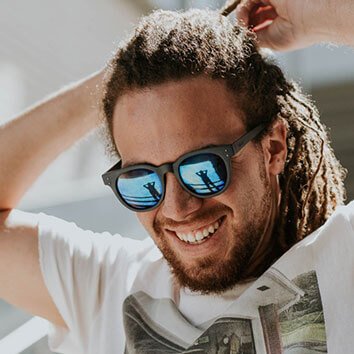 At
GOSO

 we always use real accounts and engagement to get you new followers or likes.
All followers are from real accounts that are interested in your niche.
HAVE YOU SEEN
OUR INSTAGRAM SERVICES?
See all Instagram services here >
Any doubts? See how it works here >