Instagram account growth with GOSO
TOP 5 TIPS FOR PHOTOGRAPHERS ON INSTAGRAM
Share a story for each photo you post.
Don't treat Instagram as your portfolio.

Don't post all your photos. Instead, use it as a platform to drive traffic to your website. Sort of like a business card.
Show behind the scenes.

Give your followers a special sneak peek of life as a photographer. Have someone take photos of you while you shoot.
KISS principle.

Keep It Short & Sweet! If your photo comes with a cool story, write it on your blog or website rather than in your Instagram post's description. Use your Instagram descriptions to call your audience to action. Ask them a question or hint about what they'll find on your site.
One photographer (or surftographer) we love is Ha'a Keaulana. If you are fascinated by the ocean and want to dream of being on the beautiful beaches of Hawaii then check out her account. Note the recurring themes and colors throughout her gallery, making it smooth to scroll through.
Photography Instagram account Growth statistics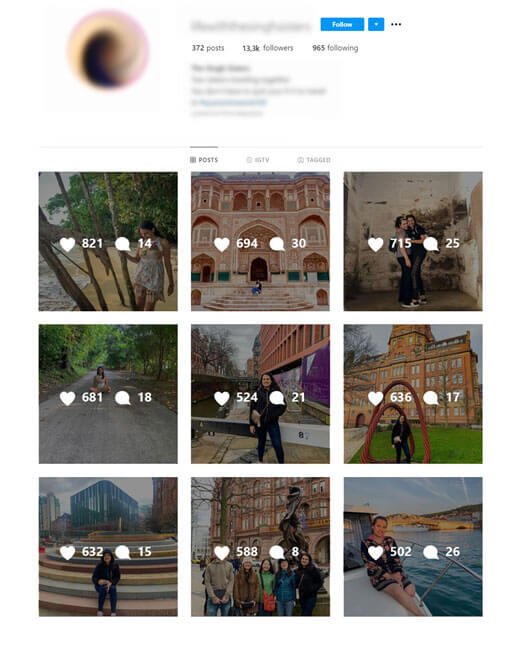 This client was very pleased with the growth she achieved within the first couple of months of using our services. With the help of our consultancy and growth services, she received much more engagement and an extra 1.4k followers. The best part is that it is completely organic growth with only real followers, made possible by good content, specific categorization, and exposure to the right people.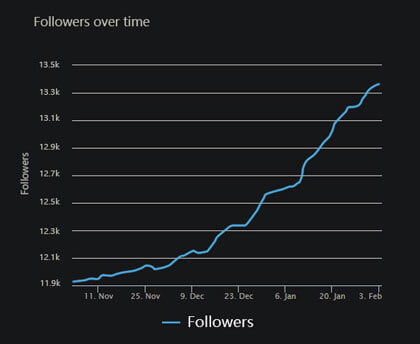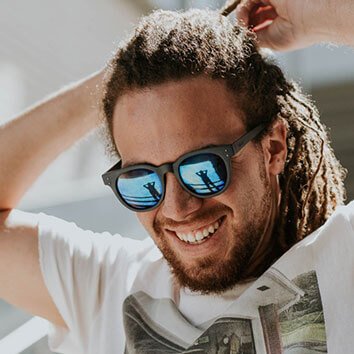 At
GOSO

 we always use real accounts and engagement to get you new followers or likes.
All followers are from real accounts that are interested in your niche.
HAVE YOU SEEN
OUR INSTAGRAM SERVICES?
See all Instagram services here >
Any doubts? See how it works here >