Instagram accounts growth with GOSO
TOP 5 TIPS FOR A SUCCESSFUL INSTAGRAM QUOTES PAGE
Create your own unique design.

Make your own watermark or logo for your pictures, like that if someone steals it, it's just advertisement for you!
Collaborate with others.

Copy others' quotes and tag them in the description. Support each other. 
Use a maximum of 2 fonts.

Some great font combos are Playfair Display & Source Sans Pro, Merriweather & Oswald, Dancing Script & Josefin Sans, and Abril Fatface & Roboto. You can download these for free on Google Fonts. 
Play with your backgrounds.

Keep it simple, don't make it too busy. Remember your text needs to stand out and you want to make it easy for people to read. Try planning the aesthetics of your posts in advance.
Pick a theme.

What kind of quotes do you want to post about? Funny & entertaining, motivational, inspirational? 
We think Candance Reels from @femalecollective has got it down. She uses bold, solid colors for her backgrounds and occasionally posts a picture of herself wearing clothes and makeup of similar colors. The colors flow together and the quotes she uses are always around the same theme of feminism and self empowerment. Some other accounts you can get inspiration from are @aestheticsofjoy, @girlboss, @drunkelephant, @wordporm, and @6amsuccess.
Quotes Instagram account
Growth statistics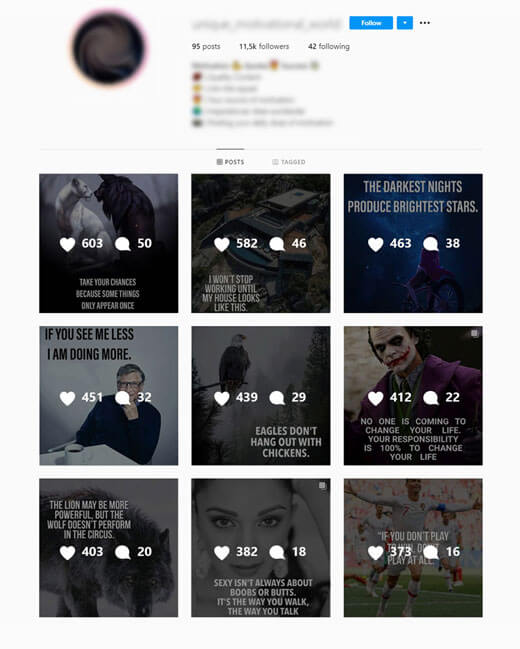 This client of ours came to us with a little over 7.9k followers and inconsistent content for their quotes Instagram account. We were able to grow their account to over 11.5k followers. As soon as the client improved their contents' quality within the first few weeks, their growth increased at a remarkable speed.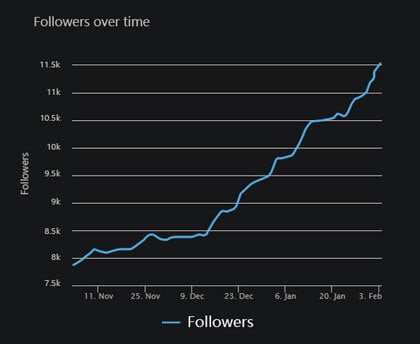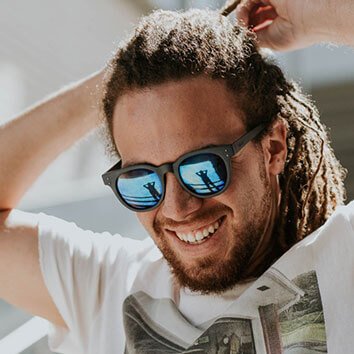 At
GOSO

 we always use real accounts and engagement to get you new followers or likes.
All followers are from real accounts that are interested in your niche.
HAVE YOU SEEN
OUR INSTAGRAM SERVICES?
See all Instagram services here >
Any doubts? See how it works here >